Gene F. Kwan, MD, MPH
Assistant Professor, Medicine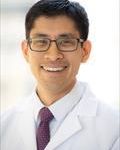 88 E. Newton St Newton Pavilion
Biography
I am a cardiologist and global health researcher developing expertise in the intersection between these two fields. My primary professional goal is to push the frontier of global cardiovascular disease epidemiology and health service delivery (implementation) research through the development, implementation, evaluation, improvement and dissemination of integrated chronic care programs targeted to overcome specific barriers in rural low- and middle-income countries (LMIC).
My research stems from experience in the field in rural Rwanda and Haiti since 2008 in collaboration with local Ministries of Health and the non-governmental organizations Partners In Health and Zanmi Lasante. I have developed and implemented care models using the strategy of task-shifting: training in-country nurses and generalist physicians in simplified protocols to aid in specialty care for the diagnosis and management of non-communicable diseases (NCD) including hypertension, diabetes, heart failure, stroke, and respiratory disease. My research has helped determine that heart failure in rural Rwanda and Haiti is generally from endemic causes (as opposed to coronary heart disease) and a leading cause of hospitalization. In addition, we demonstrated that nurse-directed management improves control of blood pressure for patients with hypertension and improves symptoms for those with heart failure. I also study the prevalence of poverty among patients with NCDs and develop approaches to overcome poverty-related barriers. My long-term goal is to develop and utilize evidence-based approaches for the understanding of cardiovascular disease in LMICs and influence programmatic development, implementation and policy.
I have active academic collaborations with projects in Haiti, Rwanda, Malawi, Liberia, and India. I am one of the principal authors of the implementation guide and clinician handbook The Partners In Health Guide to Chronic Care Integration for Endemic Non-Communicable Diseases. I have presented my work at several American Heart Association conferences including the Annual Scientific Sessions, Epidemiology, Nutrition, Prevention and Metabolism, and Quality and Clinical Outcomes Research sessions. I have also been an invited speaker both nationally and in Haiti and Rwanda. I continue to serve as an Advisor for Non-Communicable Diseases at Partners In Health in Boston, Haiti and Rwanda.
Other Positions
Member

,

Evans Center for Interdisciplinary Biomedical Research

,

Boston University
Education
University of California, San Diego

, MD

Harvard School of Public Health

, MPH

University of California, Berkeley

, BA