Alexander Y. Walley, MD
Professor, Medicine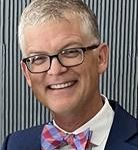 801 Massachusetts Ave Crosstown Center
Biography
Dr Walley is Professor of Medicine and an addiction expert at Boston Medical Center and Chobanian and Avedisian School of Medicine focused on the medical complications of substance use, specifically HIV and overdose. Dr Walley has conducted multiple studies related to the opioid crisis and the integration of addiction specialty care and general medical care. He has served as PI on a CDC-SAMHSA-Epi-AID investigation of the surge in fentanyl-related overdose, a CDC-funded study of the Massachusetts community naloxone program which demonstrated community-level reductions in overdose death rates, and a SAMHSA-funded program that integrated addiction treatment into the clinical care of people with/at risk for HIV. He is principal investigator for CDC and NIH funded studies of community overdose interventions. For the NIH-funded HEALing Communities Study – Massachusetts, he served as the Care Continuum Core Director 2019-2022. He has worked as Co-I with addiction, overdose, and HIV expertise on NIDA and NIAAA-funded clinical trials and cohort studies.
Dr. Walley is a founding director of the Grayken Addiction Medicine Fellowship. From 2011 to 2022, 20 addiction specialists graduated, 6 of whom serve as directors for addiction medicine fellowships, 13 are faculty at medical schools, 9 at Boston University School of Medicine. He was a founding board member and treasurer of the Addiction Medicine Fellowship Director's Association 2016-2019 and American College of Academic Addiction Medicine (ACAAM) starting in 2019. He is currently the president-elect for ACAAM. With his mentor, Dr. Jeffrey Samet, he is multi-PI on the NIDA-funded R25 Clinical Addiction Research and Education Program, which produces the Chief Resident and Fellow Immersion Training programs.
Dr. Walley provides primary care and addiction medicine consultations in the HIV primary care clinic at Chobanian and Avedisian School of Medicine/BMC. He founded BMC's inpatient Addiction Consult Service in 2015 and the Faster Paths low-barrier access substance use clinic in 2016. He previously was a site medical director for opioid treatment programs in Boston from 2007 to 2016. He serves as the medical director for the Massachusetts Department of Public Health's Bureau of Substance Addiction Services and the Overdose Prevention Program. Since 2007, the MDPH program has trained and equipped over 100,000 people in Massachusetts's communities with naloxone rescue kits, including people at-risk for overdose and their social networks.
Other Positions
Member

,

Evans Center for Interdisciplinary Biomedical Research

,

Boston University

Faculty

,

Clinical Addiction Research and Education Unit

,

Medicine

,

Boston University Chobanian & Avedisian School of Medicine

Courtesy Staff Privileges

,

Medicine

,

Boston Medical Center
Education
Johns Hopkins University School of Medicine

, MD

Boston University School of Public Health

, MSc

Harvard College

, AB