Alumni Donor Spotlight
Patricia Williams, MD

Class Year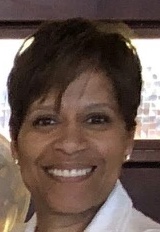 1989
Specialties
OB/GYN
Current practice
Retired
Do you remember what motivated you to make your first gift?
I am so grateful for the quality education I received and wanted to give back as a means of showing my appreciation.
Why do you continue to give?
With the rising costs of medical education, I think it's important to help reduce the financial burden so many students face today.
What would you tell current students about the importance of giving back?
Although it may seem out of reach right now, someday you will be in a position to help other medical students reduce the financial burden of their education and you should seize that opportunity and give back.
Fond memory:
I loved attending lectures, especially during my second year, and studying with my classmates.
Favorite professor or course:
I loved my fourth-year medicine sub-internship at Boston City Hospital. The students were truly treated as interns and given the opportunity to manage their patients – it was a great learning experience. I felt fully prepared entering my OB/GYN residency thanks to my experience at the medical school.

Other anecdotes/comments:
My time at the medical school were some of the best years of my life. I hope today's students look back on these years fondly as well.