Faculty Appointments & Promotions – October 2023
Congratulations to the following Chobanian & Avedisian School of Medicine faculty on their recent appointment or promotion.
Professor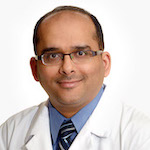 Vipul Chitalia, MBBS, PhD, Medicine/Nephrology, is a physician-scientist with a research focus in cardiovascular diseases at the intersection of another organ dysfunction. His work, which has been consistently supported by NIH awards and foundation and industry grants, pioneered the field of molecular mechanisms of uremic toxins, which are the retained products of metabolites in the patients with kidney failure. His work also demonstrated their role in other diseases such as peripheral artery disease and venous thromboembolism in cancer. Dr. Chitalia extended his research to employ the engineering-based approaches to address critical bottlenecks in renal medicine. He serves as a co-director of the Thrombosis and Hemostasis Research Affinity Collaborative, which the department of medicine has funded for three consecutive years and is a testament to his collaborative approach and leadership. He is the inaugural director of the department's newly established Center for Cross Organ Vascular Pathology, a multidisciplinary effort to focus on translational studies on vascular injury. Dr. Chitalia also co-directs the Center for Cancer-Associated Thromboembolism as Affected by Health Disparities, funded by a $2.8M grant from the American Heart Association. 
Associate Professor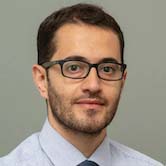 Mohamad Abdalkader, MD, Radiology, is a diagnostic and interventional neuroradiologist specializing in the minimally invasive treatment of various neurovascular conditions, including acute stroke, cerebral aneurysms, arteriovenous malformations, arteriovenous fistula and pulsatile tinnitus. His research has contributed to advancing the frontiers of endovascular treatment for acute stroke, particularly in conditions like distal occlusions, posterior circulation occlusions, tandem occlusions, and treatment of acute stroke beyond the 24-hour window. Dr. Abdalkdader is a site investigator on several industry funded clinical trials of interventional neuroradiology for neurological disorders. He directs the Interventional Neuroradiology Fellowship and teaches radiology, neurology residents and vascular neurology fellows. He has served on Boston Medical Center's Stroke Task Force and Endovascular committees since 2018 and as an associate editor for the Journal of Neuroradiology since 2022.
Hugo J. Aparicio, MD, MPH, Neurology, is a stroke specialist who works across a broad range of fields. He is an investigator with four studies/groups, including the Framingham Heart Study Neurology Research Group, VA Boston Healthcare Cardiovascular Epidemiology program, BU Black Women's Health Study, and the BU Alzheimer's Disease Research Center. His expertise in stroke and vascular neurology gives him a unique perspective on the cardiovascular field and he applies his research to study vascular contributions to Alzheimer's disease and related dementias. He was an inaugural member of the American Heart Association's Brain Health Science Subcommittee and is the current chair-elect for the subcommittee. He also served on the U.S. Department of Health and Human Services National Alzheimer's Project Act Workgroup on Hypertension, Hyperlipidemia and Diabetes as a contributor focusing on improving prevention of Alzheimer's disease through control of vascular and lifestyle risk factors. He is faculty lead of the Research and Policy Teams Program at the BU Center for Antiracist Research, where he oversees an award program that funds teams investigating critical racial inequalities and advancing policy correctives.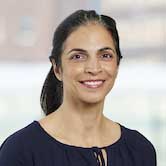 Tehnaz Boyle, MD, PhD, Pediatrics, is a board-certified pediatric emergency physician and federally funded health services researcher with expertise in developing and testing digital innovations, such as telehealth, to improve emergency care delivery. She has been funded by the National Institutes of Health, the U.S. Administration for Strategic Preparedness and Response (ASPR) and the Health Resources and Services Administration (HRSA) since 2018 to develop and innovate new models to expand access to specialty care in low resource settings. She is an advisor for state, regional and national programs involving emergency care delivery and disaster response, including the Massachusetts Emergency Medical Services for Children program, the Region 1 Disaster Health Response System for New England, the National Emergency Tele-Critical Care Network Project, the Pediatric Pandemic Network, and the United States Agency for International Development (USAID) Burn Blast Injury work group. Dr. Boyle was inducted into the Society for Pediatric Research (2021) and serves on the Educational Science and Programs and Pediatric Emphasis Group Subcommittees to the Emergency Cardiovascular Committee for the American Heart Association (2022).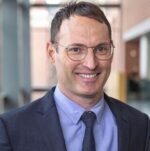 Finn Hawkins, MBBCh, Medicine/Pulmonary, Allergy, Sleep & Critical Care, is a physician-scientist whose research focus is studying human lung development and disease using human induced pluripotent stem cells (iPSCs). Dr. Hawkins is currently using iPSC technology to study airway biology with a focus on lung regeneration and genetic airway diseases including cystic fibrosis and primary ciliary dyskinesia. He is the founder and director of the Interstitial Lung Diseases Clinic at Boston Medical Center. He has created a multi-disciplinary clinic and conference with participants from radiology, pathology, rheumatology and pulmonary medicine. He is a traditional physician-scientist whose laboratory work is guided by the diseases of his referred patients, and whose laboratory work, in turn, discovers new therapies. Dr. Hawkins also is the organizer of the Pulmonary, Allergy, Sleep & Critical Care Medicine major weekly research and clinical educational conference.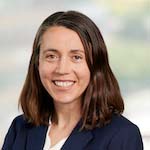 Amy Yule, MD, Psychiatry, is a clinician-scientist who studies substance use disorders (SUD) in young people with psychiatric disorders. Board certified in adult, child, and addiction psychiatry, her clinical research has focused on preventing SUD in adolescents with psychiatric disorders, risky behaviors in adolescent who use substances, and treatment of SUD when co-occurring with psychiatric disorders. She is a leader in clinical program development and has funding through the Satter Foundation to implement a new clinical service for youth with substance induced psychosis. Dr. Yule serves as Vice Chair of Addiction Psychiatry. She co-chairs committees within the American Academy of Child and Adolescent Psychiatry (Substance Use Committee) and the American Academy of Addiction Psychiatry (Women in Addiction Psychiatry Interest Group). She lectures for the American Academy of Addiction Psychiatry review course in addition to Subsistence Abuse and Mental Health Services Administration-funded initiatives through the Provider Clinical Support System and Opioid Response Network.