BUMC Faculty Appointments and Promotions – June 2023
Congratulations to the following Chobanian & Avedisian School of Medicine faculty on their recent appointment or promotion.
Professor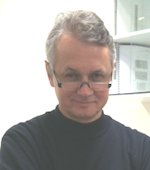 Vladimir Botchkarev, PhD, Dermatology, studies the cell signaling, transcriptional control and epigenetic regulation of skin development and regeneration. He has successfully established a new unique mammalian model of aging, the naked mole-rats, allowing in-depth molecular studies on cutaneous aging, as well as cancer developments. Also, Dr. Botchkarev and colleagues established the BUMC Center for Aging Research, in which he serves as co-director. These activities bring together researchers from more than 30 different laboratories to promote interactions and inter-disciplinary activities in addressing fundamental questions in aging research toward the development of novel approaches to retard aging and improve quality of life in the elderly population.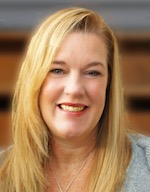 Tara Galovski, PhD, Psychiatry, focuses on increasing the flexibility and potency of evidence-based practices for psychiatric and psychological conditions to achieve more holistic mental health outcomes for trauma survivors. This research has primarily been conducted in the field of trauma recovery within underserved populations and, more recently, within the Veteran population. Outcomes from her trials have transformed the way that cognitive processing therapy (CPT) is delivered globally, including varying length of treatment to best meet patient needs; allowing for the addition of emergency sessions; and including flexible approaches to accommodate co-morbid conditions. She recently has started testing the ability of peer social support and interpersonal connection to mitigate the effects of risk factors such as loneliness and isolation on the mental health of women Veterans. While serving as director of the Women's Health Sciences Division of the VA's National Center for PTSD, she also has founded and directed the internationally recognized Women Veterans Network (WoVeN), which serves more than 4,000 women Veterans.
Associate Professor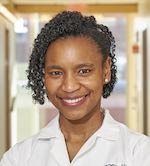 Sabrina Assoumou, MD, MPH, Medicine/Infectious Diseases, is a physician-scientist and the inaugural Louis W. Sullivan, MD, Professor of Medicine. She is a thought leader in research focused on infectious diseases complications of substance use including hepatitis C and HIV. Her research uses health economics including cost-effectiveness analysis to inform guidance panels on the best approach to improve the uptake and implementation of evidence-based interventions. She also works on developing evidence-based interventions to improve outcomes. Her findings have been included in recommendations by national guidance panels such as the Centers for Disease Control and Prevention and the Infectious Diseases Society of America. She has received research honors that include the school's Evans Junior Faculty Research Merit and Evans Investment awards and the Massachusetts Infectious Disease Society's Finland Award for Research Excellence as well as teaching awards, including Boston Medical Center's Excellence in Teaching Hospital-Based Faculty Award and the school's Distinguished Faculty of the Month, April 2020.
Clinical Associate Professor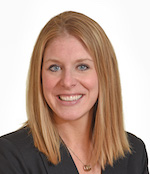 Ryan Chippendale, MD, Medicine/Geriatrics, is a clinician-educator who serves as the geriatric medicine fellowship program director, geriatric oncology fellowship co-director and core faculty and the geriatrics subspecialty education coordinator for the internal medicine residency program at Boston Medical Center. She co-founded and co-directs a national virtual education platform, GERIAtrics Fellows Learning Online and Together (Geri-a-FLOAT). This curriculum delivers critical, but underrepresented, topics in geriatric medicine, including social determinants of health and health inequities to an international audience of learners. Clinically, she cares for complex, frail older adults in home care, geriatric assessment clinic and inpatient settings.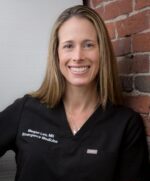 Megan Leo, MD, Emergency Medicine, is a clinician-educator who serves as medical director for quality and patient safety for the department of emergency medicine. She was formerly the director of emergency ultrasound at Boston Medical Center for 10 years where she was responsible for the training and credentialing of attending and resident physicians within the department. Dr. Leo has held several national leadership positions including past president of the Academy of Emergency Ultrasound (AEUS), past secretary of the Society of Clinical Ultrasound Fellowships (SCUF), past chair of the American Institute of Ultrasound in Medicine (AIUM) international ultrasound interest group. She also has experience in international ultrasound education curriculum development and training experience in Rwanda and Kenya. Her academic interests surround point-of-care ultrasound education research and the development of artificial intelligence to aid in point-of-care ultrasound interpretation.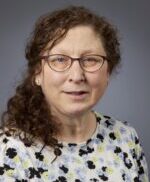 Jodi Wenger, MD, Pediatrics, as a chief resident at Boston Medical Center (BMC), co-created the Amion website for resident call schedules that is used nationally and internationally. She served as medical director of the Spark Center, a program supported by BMC Pediatrics that provides therapeutic and educational services to young children with high medical complexity. Currently she is an attending physician in the department's Comprehensive Care and Grow programs. She has leveraged her considerable expertise in health information technology to develop algorithms for specific conditions and issues impacting complex children. She is leading the effort to develop a transition medicine pathway for young adults with neurodevelopmental disabilities entering adult care and assisting with the development of a formal transition clinic for these patients by the leadership of general internal medicine's primary care clinic at BMC and has lectured, published and advocated on this topic.