HIV Researchers Receive 9.2M NIH Grant to Continue Prov/Bos CFAR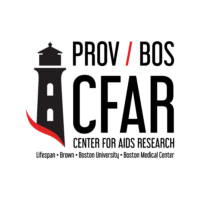 HIV researchers from the Chobanian & Avedisian School of Medicine, together with their collaborators, have received a $9.2 million award from the National Institutes of Health (NIH) to further their work at the Providence/Boston Center for AIDS Research (Prov/Bos CFAR). The Prov/Bos CFAR is one of the 19 NIH-funded Center for AIDS Research programs throughout the nation, which together form a network with the mission of supporting multidisciplinary research aimed at reducing the burden of HIV both in the United States and globally.
Established in 2015, the Prov/Bos CFAR is a collaboration between Boston University's Chobanian & Avedisian School of Medicine, Henry M. Goldman School of Dental Medicine and School of Public Health and Boston Medical Center, together with Warren Alpert Medical School at Brown University, Brown School of Public Health and Lifespan-affiliated academic hospitals including Miriam Hospital and Miriam Immunology Center (HIV clinic). The CFAR was originally funded in 1998 as the Lifespan/Tufts/Brown CFAR.
Research is focused on marginalized populations including men who have sex with men (MSM), people who use substances, justice-involved persons, women, gender minorities, and at-risk youth. To achieve this goal, the Prov/Bos CFAR is committed to fostering emerging HIV investigators, expanding collaborative research, and promoting outreach dissemination and education domestically and within other resource-limited settings.
Since 2015 total funding for HIV/AIDS research has averaged almost $31 million annually and more than 600 peer-reviewed publications have cited the Prov/Bos CFAR. Over this time, the Center has awarded more than 50 developmental grants to investigators totaling roughly $2 million. Community engagement sites include Rhode Island and Massachusetts, as well as partnerships in other high-priority areas of the United States, including Arkansas, Mississippi and Tennessee, and international collaborations, including Kenya, the Philippines, South Africa, and Ukraine, among others.
The Prov/Bos CFAR leadership team includes Boston University community members: associate directors Debbie Cheng, ScD and Andrew Henderson, PhD. Services to support investigators are delivered through multiple cores. Boston  University faculty leading cores include the developmental core – Suryaram (Rahm) Gummuluru, PhD, Benjamin Linas, MD, MPH; biostatistics core – Debbie Cheng, ScD; basic & translational sciences core – Manish Sagar, MD; substance use research core – Karsten Lunze, MD, MPH, DrPH; and the clinical and behavioral sciences core – Karen Jacobson, MD.
The Prov/Bos CFAR also welcomed its newest Scientific Working Group (SWG), HIV and Oral Health, which includes Boston University faculty co-director Michelle Henshaw, DDS, MPH, and associate director Hisashi Akiyama, PhD. The HIV and Oral Health SWG emerged out of multiple funded research projects led by Prov/Bos CFAR investigators and will address research gaps in understanding how HIV and associated co-morbidities contribute to oral diseases and to develop new multidisciplinary research endeavors related to HIV and oral health with a focus on supporting early-stage investigators.