MD/PhD Students Match to Outstanding Residency Programs
For students in the MD/PhD program, the road to graduation is long, with four years of research sandwiched between two preclerkship education years and two years of clinical rotations and electives. Many also take gap years following their undergraduate studies to get the research experiences that are considered a steppingstone to admission.
"It's a pretty competitive program," said Vickery Trinkaus-Randall, PhD, co-director with Steven Borkan, MD, of the MD/PhD program, which only accepts six students a year. "I'm always getting letters from students who are on the waitlist."
"Students who are interested in this path are those who already have some significant level of research background, who are also curious about medicine and who have worked in labs on projects that could someday impact human healthcare," said Ke Xu, MD/PhD'23, who matched at Brigham and Women's Hospital/Boston Children's Integrated Cardiothoracic Surgery Residency.
"Research is beneficial for everyone, no matter what their career path. It teaches you to critically think, and it allows you to explore."
The love of science and medicine drives them, said MD/PhD students. Some delay marriage, children and career, pushing these life events back into their 30s, watching classmates on the MD track move on to residencies and into practice.
"They are very, very focused, very directed," said Trinkaus-Randall.
That tenacity and drive paid off on Match Day as seven MD/PhD students (of nine graduating this year) matched in highly competitive physician/scientist residency programs that offer protected time for research. Six of the seven students with research residencies were successful in obtaining funding, including four with NIH grants, one with private grants, and one fellowship. Two MD/PhD students chose not to pursue research residency programs.
Karen Antman, MD, BUMC provost and dean, Chobanian & Avedisian School of Medicine, said at the May 3 Faculty and Staff meeting, "They matched to a spectacular spread of outstanding residencies. They will certainly be among the faculty at highly ranked medical schools in the future."
Since 2016, the program has gradually increased the number of the school's MD/PhD students entering residency research programs that require they apply separately and be accepted for both the clinical and research residency programs. In 2021, four matched to research residencies.
This year's graduates far surpassed that benchmark both in numbers and the stature of the residency programs, with the students securing positions at Harvard, Yale, Brown, Massachusetts General Hospital, Beth Israel Deaconess Medical Center, and Brigham and Women's Hospital in internal medicine, surgery, neurology and psychiatry.
"We are incredibly passionate and driven and willing to put our lives on hold to do what we are passionate about."
"We are incredibly passionate and driven and willing to put our lives on hold to do what we are passionate about," said Katelyn Batterman, MD/PhD'23, who will continue her research in the joint Neurology Residency Program of Harvard Medical School, Mass General and Brigham and Women's hospitals.
Batterman's 16-week-old daughter rested in her lap as she talked. She and her husband planned their daughter's arrival to coincide with the relatively calm stretch between Match Day and the start of her residency when they'd both resume long workweeks.
Batterman initially entered medical school as an MD student, but found she missed the science.
"I loved the research. I loved asking 'why.' All through my first year, we'd learn about something, and I'd ask, 'Well, why does that happen?'"
Kristine Abo, MD/PhD'23, did her PhD work with Andrew Wilson, MD, in his lab at the Center for Regenerative Medicine (CReM) and will continue research in the Massachusetts General Hospital Internal Medicine Residency Program, Stanbury Physician-Scientist Pathway. Like other MD/PhD students, Abo found it was important that a lab not only be investigating a subject of interest but fit a student researcher's personality and work lifestyle.
"I was drawn to the Wilson Lab and the CReM because of the passionate, kind people and mission-driven nature of the group," she said. "For MD students who are genuinely interested, it would be wonderful to see PIs offering students meaningful engagement with the higher-level, more interesting parts of research, such as the formulation of research questions and the design of experiments or studies."
Xu estimates his total training will ultimately tally 24 years, including four as an undergraduate, four in non-academic research, eight in the MD/PhD program and eight in a surgical and research residency. Cancer is endlessly fascinating, said Xu, and he hopes to combine past research in microbiology and bioinformatics with surgery to create a unique skillset capable of propelling both patient care and research.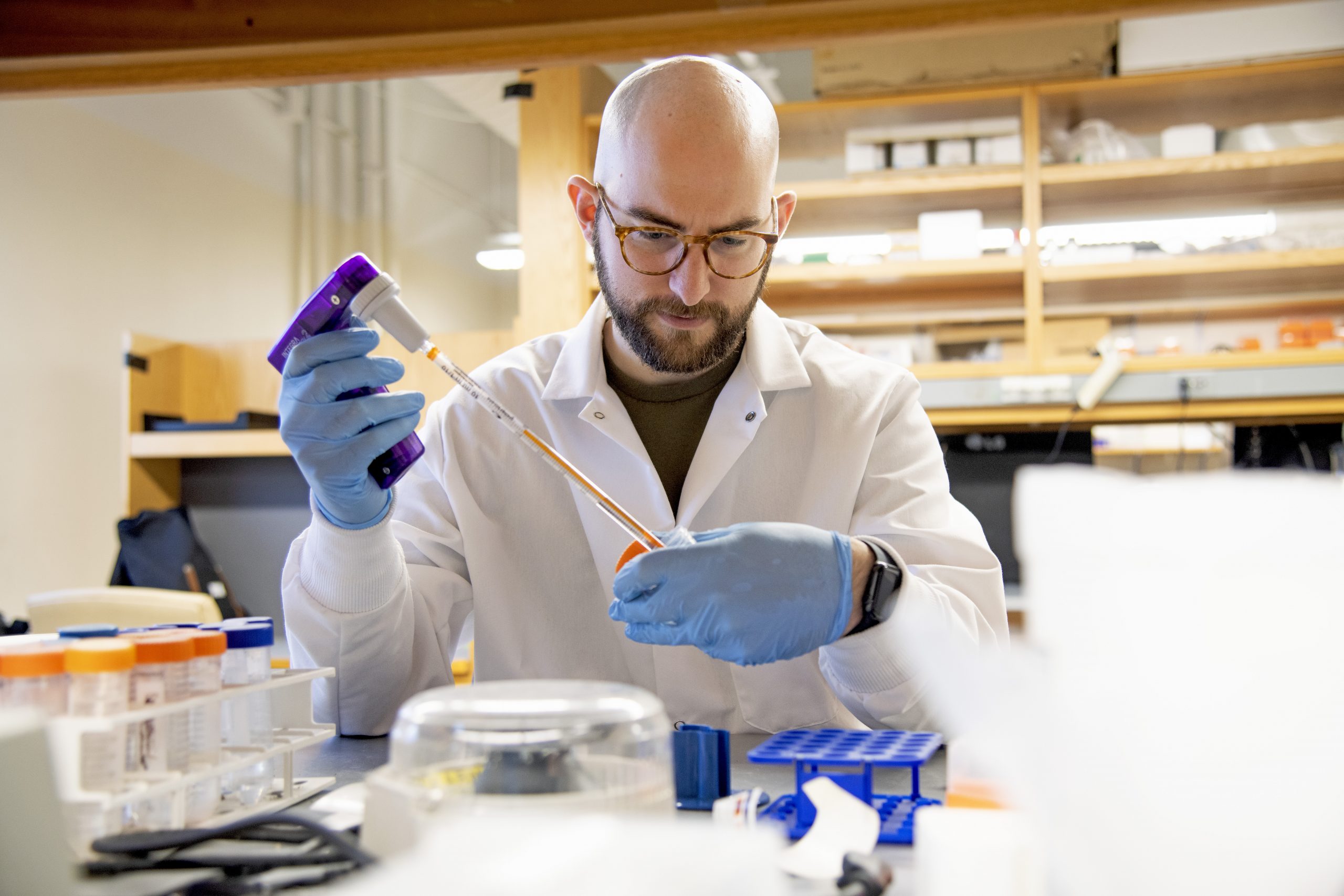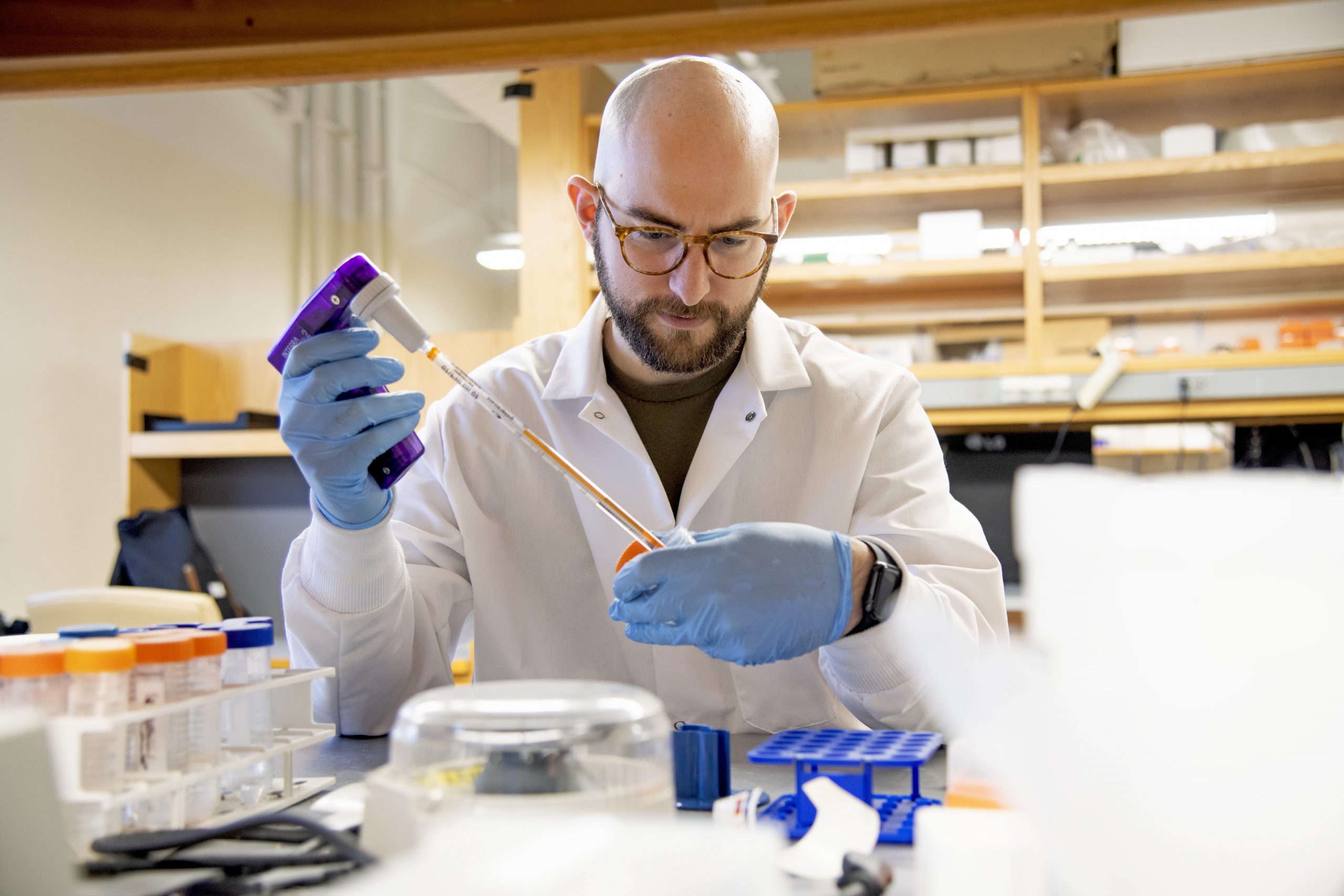 "It's a long-term commitment, but it gives you the tools to do everything you want," said Marc Vittoria, MD/PhD'23, who was accepted into the Yale Physician-Scientist Research Pathway in internal medicine.
"I wanted to treat people, but I also wanted to move science and medicine forward and that's the main reason why I chose an MD/PhD program, having that flexibility," said William Li, who was accepted into Yale School of Medicine Neuroscience Research Training Program in psychiatry.
BU and other medical schools nationally have increased research opportunities in the medical school curriculum as residencies increasingly value students' research experiences, making MD/PhD's increasingly competitive, but also increasing the focus on research in the curriculum for all of our MD students.
"I know for most major competitive residency programs, program directors do look at whether you've done a significant amount of research in the field," said Ke. For cardiothoracic surgery programs, Xu said, about 200 students applied for just 49 spots this year.
"Most residency programs want to see research because it shows passion."
"Most residency programs want to see research because it shows passion," said Vittoria. "It's really easy to say that you're interested in a field, but to spend hours dedicated to furthering knowledge shows passion and true interest because you are actually contributing to that field."
Match Day prospects aside, MD/PhD students said research experience helps clinicians do their job.
"I think that every physician should be able to keep up with the literature and understand that their field, and so I think everybody should have some research exposure," said Aditya Mithal, MD/PhD'23 who is headed into an internal medicine physician-scientist track residency at Beth Israel Deaconess Medical Center. "But I think if you know you're not interested in research, then you should try something else. Whether that's education, or advocacy, or policy, or other areas where we obviously desperately need those people as well."
"Research is beneficial for everyone, no matter what their career path. It teaches you to critically think, and it allows you to explore," said Vittoria.