Class of 2023 GMS Graduates Urged to Continue Making A Difference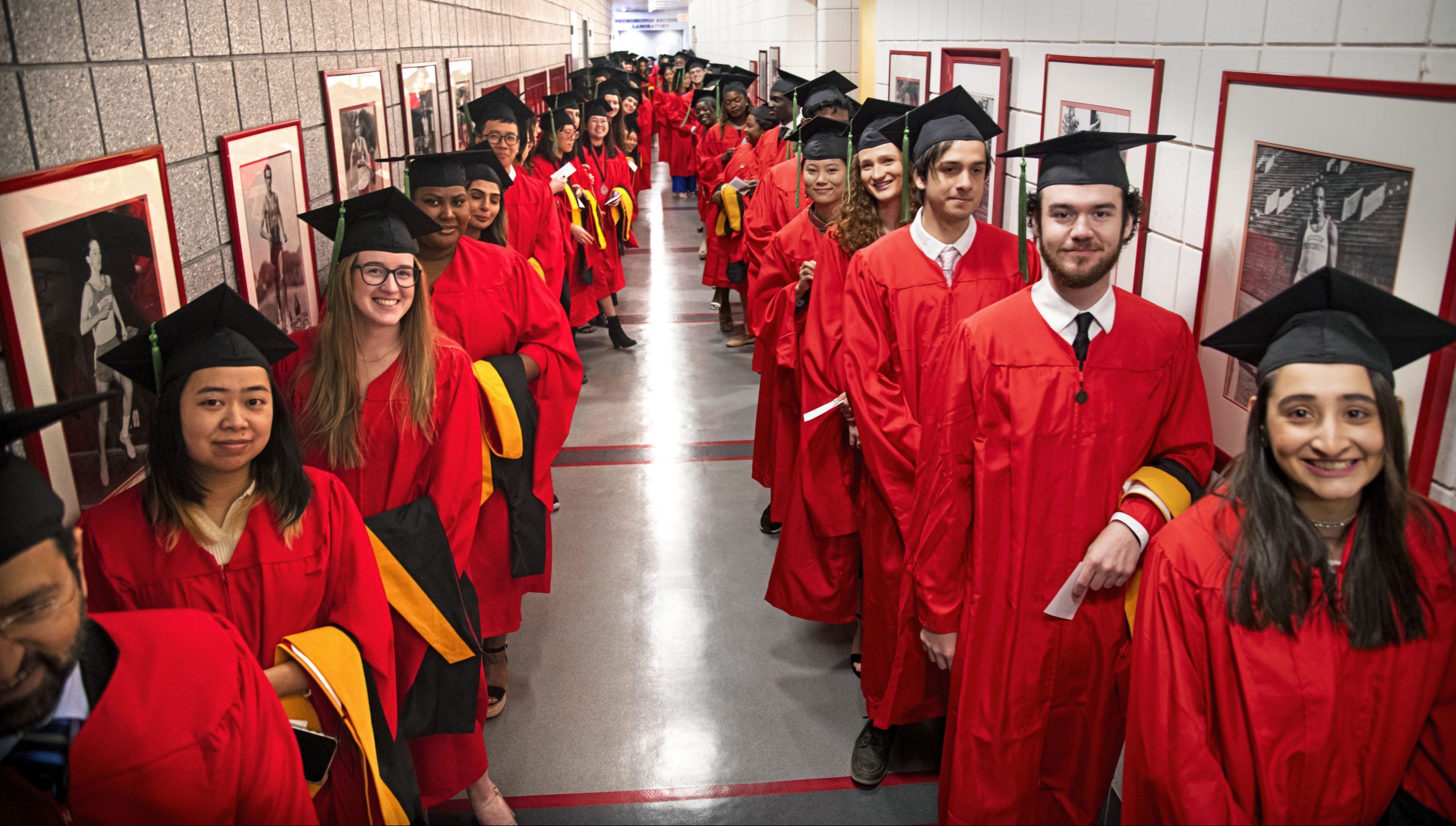 The commencement ceremony celebrates a joyous passage in academic life, BUMC Provost and Chobanian & Avedisian School of Medicine Dean Karen Antman, MD, told graduating students, their families, friends and faculty assembled for the Graduate Medical Sciences Master's convocation ceremony at the Track & Tennis Center Thursday morning.
"The diploma you get today is the credential that grants you entry to the next stage of your life," said Antman.
Forty master of arts and 467 master of science degrees were awarded. Antman noted that this academic achievement occurred in challenging times for education, and personally, with loved ones, friends and colleagues lost to a global pandemic that exposed the "health disparities that we in medicine knew existed but are now clear to everyone.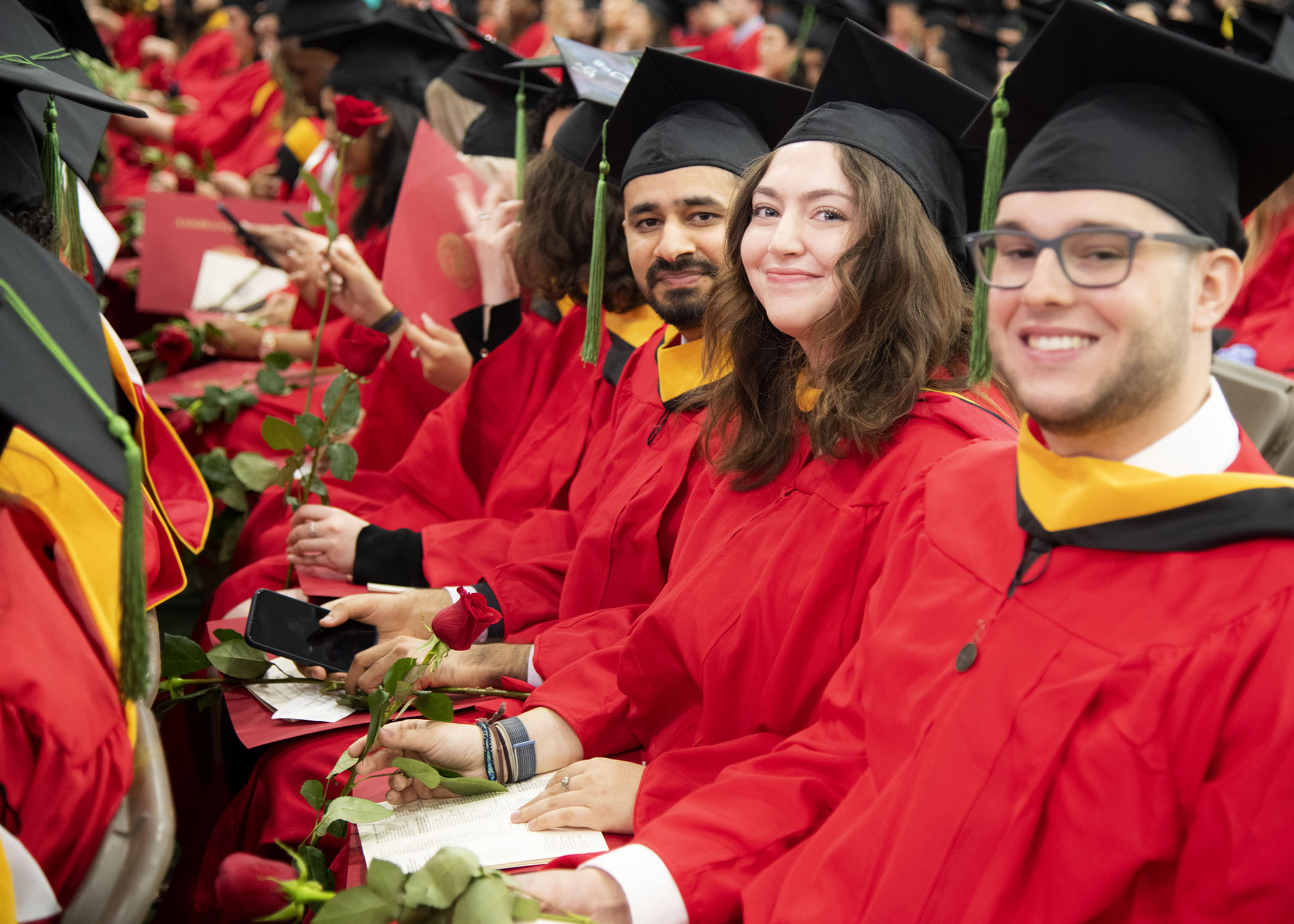 "The faculty hope you have acquired the habit of continued, disciplined inquiry and that you are committed to contributing to the advancement of science," said Antman. "We hope you will be the leaders in solving these problems."
James McKnight, PhD, associate provost and GMS dean, urged graduates to use their education and training to continue to make a difference in the world.
"Your hard work has prepared you and we are confident that you have the will, the courage and the tools that are necessary to make a difference to all of our futures," he said.
The first of three master's program speakers, Darilyn Mahoney, MS'23, hoped to combine her love of working with children and her love of genetics as a pediatric genetic counselor at Children's National Hospital in Washington, D.C.
Mahoney recalled her move to Boston from her Maryland home two years ago was her first time being truly alone.
"No friends, no family, no familiarity, no community," she recalled. Pushing through that fear to find friends, mentors, community and successfully complete her master's degree in genetic counseling – the first Black to earn a degree from that program –  showed her that achievements often do not come without challenges.
"From me to you, I say embrace discomfort, push for progress, and strive to support those whose voices need uplifting," she said.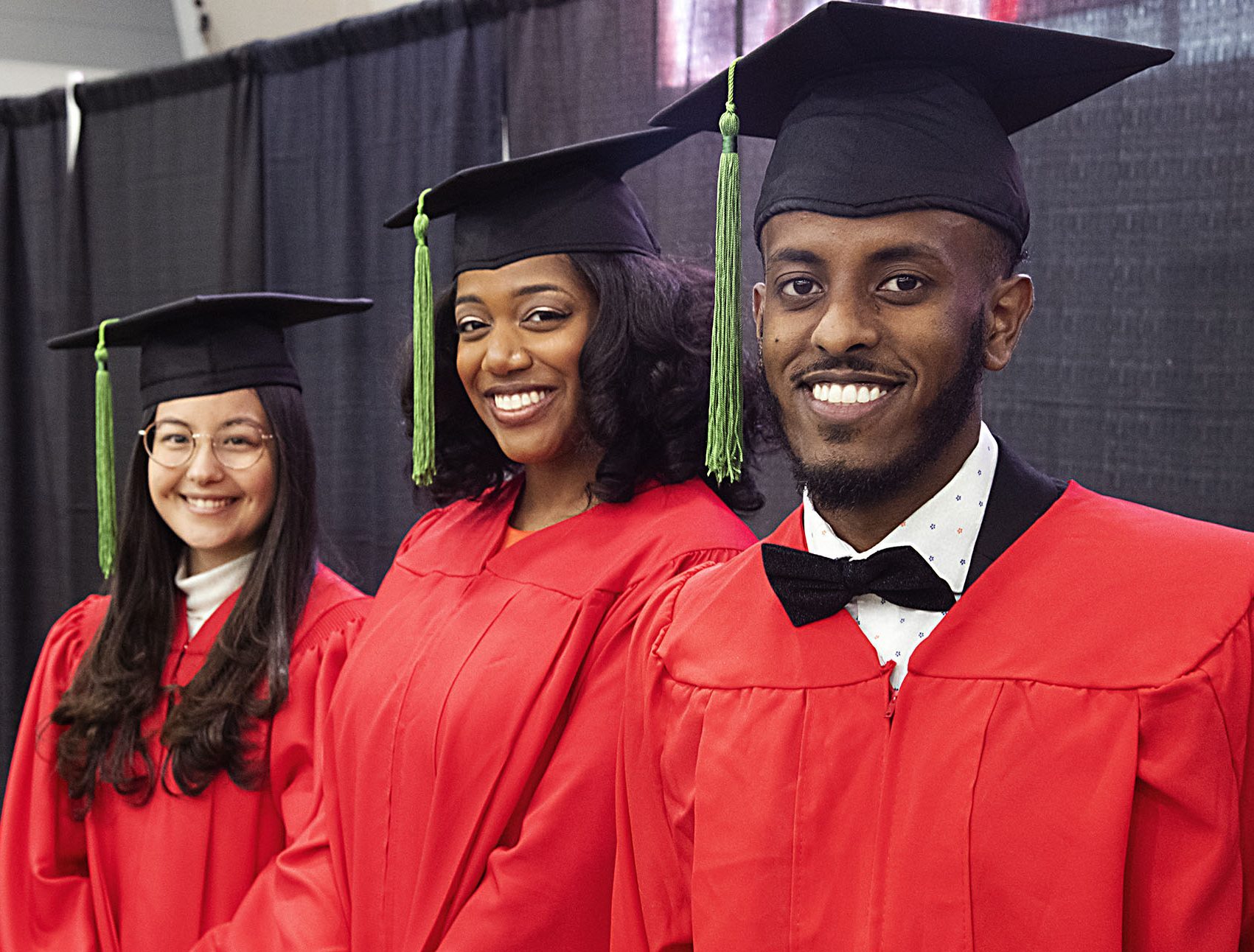 It was a long and winding road to the speaker's podium for Eaba Beyene, MS'23, who was born in Ethiopia, moved to Canada when he was 7, and then to Boston and Boston University for an MS in Oral Health Sciences. He has been accepted into BU's Henry M. Goldman School of Dental Medicine.
Like Mahoney, Beyene urged classmates to take risks, to not fear failure, to be courageous.
"Get out of your comfort zones, and don't let past negative experiences taint your capabilities," he said. Beyene employed the metaphor of a goldfish that grows to the size of its watery environs, trading the safe confines of the fishbowl for the dangers of the pond.
"Even though the goldfish is in danger of becoming prey, growth was a product of a riskier environment," said Beyene. "I warn you that there is no fun in a life that is risk-free and boring."
Erika Minetti, MS'23, traveled from her home in Milan, Italy, to attend BU as an undergraduate and now graduates from the MS in Medical Sciences Program. Like her fellow speakers, she reminded GMS graduates that their journey has just started.
"Today, we are crossing the finish line, but it doesn't end here. As individuals aspiring to become leaders in medicine and in the medical sciences, the marathon has really just begun," she said. "I have no doubt in my mind when I say that we will use everything we learned to fuel our future, no matter where we will be or who we will become."
See more on Facebook.