Announcing the DEIA Award Recipients
Faculty members Samantha Kaplan, MD, assistant professor of obstetrics & gynecology, Elizabeth Klings, MD, professor of medicine, along with Peter Flynn, tech lead for BUMC IT Application Services, each have received the Diversity, Equity, Inclusion & Accessibility (DEIA) of the Year Award. Given out annually by the school, the award recognizes faculty and staff who have done an extraordinary job at addressing and improving diversity and a culture of inclusion, equity and accessibility throughout the school community.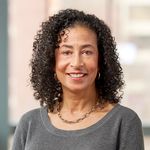 Kaplan has served as assistant director of the obstetrics and gynecology clerkship, assistant dean of diversity & inclusion and director of the Early Medical School Selection Program, a pathway program that recruits students from racial and ethnic identities underrepresented in medicine and prepares them to succeed and thrive in medical school. Her academic interests focus on workforce diversity as a path to achieving health equity; how race and gender manifest in academic recruitment, retention and advancement; and on increasing awareness of how racism and bias impact medical education and patient care.
According to a colleague writing in recommendation of her receiving the award, Kaplan has devoted her career to fighting for diversity, equity and inclusion in every realm of her work. "Through her work as both a family planning physician and obstetrician, Dr. Kaplan ensures her diverse patient population has the invaluable access to the resources and care they need to have the families and reproductive lives they desire."
As a researcher, she has contributed to critical conversations regarding the relationship between diversity and academic medicine. "Her published scholarship includes topics such as: recruitment, retention, compensation of women faculty and faculty of color; the impact of race and ethnicity on success in academic medicine; colorism; and deconstructing racism and power in medical education," added her colleague in her recommendation letter.
Kaplan has been a member of the generalist division of obstetrics & gynecology at Boston Medical Center (BMC), the largest safety net hospital in New England. She is committed to practicing in health care systems that strive to deliver excellent care to underinsured, underserved and disproportionately affected communities. She has worked on both the inpatient and outpatient obstetric and gynecologic services, in the Family Planning and Pregnancy Loss Center, in the Adolescent Clinic and in three of the institution's affiliated health centers.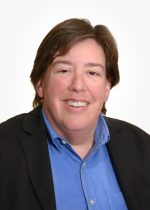 Klings' diversity, equity and inclusion work dates back to when she was a medical student. She has been the co-chair of Pulmonary, Critical Care and Allergy Faculty Recruitment Diversity Committee since 2019, and chair of the Pulmonary Racial Equity Committee since 2021.
"Liz is a champion of DEIA. In the Pulmonary Center, she chairs two different committees designed to help us with making our community more diverse by enhancing equity, inclusion and accessibility. She has been chair of our Racial Equity Committee since its inception. With her leadership, this committee provides a monthly equity and inclusion educational program involving readings, seminars, and interactive workshops," said a colleague in his recommendation letter.
"Liz's fervent dedication to the Sickle Cell Disease (SCD) community is further evidence of her DEIA passion. SCD predominantly affects persons of color, and this disease traditionally is terribly underserved by the medical and research communities due to multiple factors including systemic racism. Liz works passionately to change that," added the colleague.
A graduate of New York University School of Medicine, Klings completed her internal medicine residency at Boston City Hospital (now BMC) as well as a pulmonary/critical care fellowship. Following her fellowship, her research and clinical interests have focused on pulmonary vascular complications of sickle cell disease (SCD).
She is director of the Center for Excellence in Sickle Cell Disease as well as director of the Pulmonary Hypertension Center at BMC. Klings is the lead author of the American Thoracic Society (ATS)-sponsored Clinical Guidelines for the Diagnosis and Treatment of Pulmonary Hypertension (PH) in SCD. More recently, she co-led a workshop to identify clinical and research priorities in sickle cell lung disease. As part of her research efforts, she has phenotyped 162 SCD adults who receive treatment at BMC (funded by K23HL79003) and has performed genomic, proteomic and biomarker studies on many of them (funded by R01HL68970, 1RC2HL101212, and 1R21HL107993).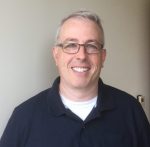 Flynn joined the University in 2005 as a programmer in the Data Coordinating Center (which became Biostatistics and Epidemiology Data Analytics Center) at Boston University School of Public Health and was promoted to assistant director of database applications in 2008. In 2009, he moved to the BUMC Application Services unit within BUMC Information Services & Technology as a senior developer and was promoted to technical lead in 2016.
"Peter has led an array of projects to promulgate and support a culture of inclusion, equity and accessibility for the School and BU at large," said a colleague. Within BU Profiles, the public-facing Expertise Networking System for 4,000 faculty, staff and students, he added a feature allowing everyone the option to designate and display their preferred pronouns and a public-facing diversity statement. He also helped compile a robust set of resources in the help section to guide individuals on their DEIA narrative creation.
In addition, he led the creation of Hear My Name, which allows people to record their name in their own voice, and to tell others their preferred name, such as a nickname. He created an easy way to add the pronunciation to email signatures and other websites, and completed integrations with the BU directory and BU Profiles. "Name pronunciation is often taken for granted, but names are closely tied with identity. Mispronunciation can be embarrassing, dehumanizing, and even affect a person's mental health," shared another colleague.
As the technical lead for the faculty appointment and promotion system, Flynn coordinated development work that allows faculty applicants the option to self-identify. This was the first time anyone had used BU's expanded data glossaries, with new subcategorization allowed on race/ethnicity, and broadened allowances for applicants to provide gender identity and not just legal sex.
Prior to working at BU, Flynn served in the Marine Corps in California and then worked as a software developer in the Boston area.