Judith Saide, PhD, Named Distinguished Faculty of the Month for April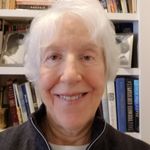 The Faculty Affairs Office is pleased to announce that Judith Saide, PhD, associate professor of physiology & biophysics, has been named Distinguished Faculty of the Month for April.
A member of our community since September 1977, Dr. Saide completed her PhD in physiology at BU.
Her nominators say, "For more than 30 years, Judy has been at the forefront of physiology education! She has been active in its teaching to thousands of students in our MD, MAMS, DMD/OHS and PA programs. Her careful, detailed, stepwise approach to explaining complex topics has won her great admiration from both students and faculty.
Likewise, she has spent decades helping the generations of physiology faculty hone their knowledge, understanding and teaching skills, all with a singular purpose, to improve the learning experience for students.
"Dr. Saide is committed to student success, spending countless hours meeting with students, running review sessions, and providing mentorship and guidance."
Congratulations!