2023 Toffler Scholar in Neuroscience Announced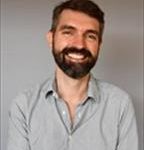 Jean-Pierre Roussarie, PhD, assistant professor of anatomy & neurobiology, is the 2023 Toffler Scholar.
The Toffler Scholar Program was established by the Karen Toffler Charitable Trust to support promising young medical researchers, physicians and scientists working on early-stage, future-focused brain science with funding and a vital, relevant network through an internal competition at the School.
Dr. Roussarie studies why neurons from the entorhinal cortex, which are critical to new memory formation, are the very first ones to accumulate protein aggregates in Alzheimer's disease. Understanding the vulnerability of these neurons might allow the identification of new therapeutic targets for treating the disease. His laboratory is developing a technique to generate entorhinal cortex neurons in vitro from human stem cells. With the pilot funds, he will search for modulators of Alzheimer's pathology by screening a large number of genes in this in vitro platform.
Congratulations!