2023 Spivack Neuroscience Pilot Awards Announced
Jack Spivack established these awards in 2013 to recognize and support the research of outstanding faculty conducting either clinical or basic research in Parkinson's, Alzheimer's, Chronic Traumatic Encephalopathy and other neurological disorders.
Distinguished Neuroscientist Award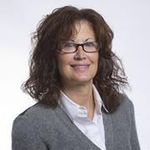 Shelley Russek, PhD, professor of pharmacology, specializes in epilepsy research and brain inhibitory neurotransmission. Work from her laboratory using animal model genetics discovered a novel neuronal inflammatory signaling pathway in the brain, the TrkB activated JAK/STAT pathway, as a regulator of seizure frequency/severity through its control over neurotransmitter receptor and voltage-gated, ion channel gene expression. Their current research employing transcriptomic approaches focuses on how neurons may impact the brain's inflammatory response using neuronal STAT3 activation as a regulator of microglial function. Her lab also uses multiomic approaches with BU colleagues that have identified functional biomarkers of memory decline in Alzheimer's disease as seen through the lens of the hippocampal trisynaptic circuit.
Spivack Pilot Awards
Tuan Leng Tay, PhD, assistant professor of anatomy & neurobiology and biology, will work with Assistant Professor of Medicine Jingyan Han, PhD, Assistant Professor of Medicine Shinobu Matsuura, DVM, PhD, and Assistant Professor of Medicine/Computational Biomedicine Chao Zhang, PhD, to understand why patients with the JAK2V617F mutation prevalent in bone marrow disorders have an increased risk for Alzheimer's disease. The funds will support the generation of a novel animal model of Alzheimer's disease carrying the JAK2 mutation, allowing investigation of the brain vasculature and immune system using MRI, histology and single-cell transcriptomic analysis.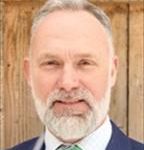 Jimmy Crott, PhD, associate professor of pathology & laboratory medicine, will collaborate with Assistant Professor of Radiology Ning Hua, PhD, Professor of Radiology Hernan Jara, PhD, and Assistant Professor of Medicine/Computational Biomedicine Chao Zhang, PhD, to understand how the brain's myelin content, an insulator of nerve cells that speeds signal transmission, changes during aging. The award will be utilized to validate a new MRI method to measure brain myelin in an animal model, measure brain myelin in animal models ranging from young to very old and relate changes in brain myelin content to measures of physical and cognitive vigor as well as systemic inflammation. Two instruments that measure aspects of physical function (grip strength and balance) in mice will be purchased. These instruments will be made available to the BU community and may be of use to those studying healthy aging and brain injury.
Congratulations!