Researchers Find CTE in 345 of 376 Former NFL Players Studied
The Boston University CTE Center announced today that they have now diagnosed 345 former NFL players with chronic traumatic encephalopathy (CTE) out of 376 former players studied (91.7 percent). Among those diagnosed in the last year are two former players who once represented the teams paired in this Sunday's Super Bowl LVII matchup – former Philadelphia Eagles quarterback Rick Arrington, who played three seasons for the Eagles from 1970-73, and former Kansas City Chiefs defensive tackle Ed Lothamer, who played for the Chiefs in the very first Super Bowl and was a member of their winning team in Super Bowl IV.
For comparison, a 2018 Boston University study of 164 brains of men and women donated to the Framingham Heart Study found that only 1 of 164 (0.6 percent) had CTE. The lone CTE case was a former college football player. The extremely low population rate of CTE is in line with similar studies from brain banks in Austria, Australia and Brazil.
The NFL player data should not be interpreted to suggest that 91.7 percent of all current and former NFL players have CTE, as brain bank samples are subject to selection biases. The prevalence of CTE among NFL players is unknown as CTE can only be definitively diagnosed after death. Repetitive head impacts appear to be the chief risk factor for CTE, which is characterized by misfolded tau protein that is unlike changes observed from aging, Alzheimer's disease, or any other brain disease.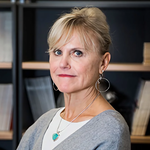 "While the most tragic outcomes in individuals with CTE grab headlines, we want to remind people at risk for CTE that those experiences are in the minority," said Ann McKee, MD, director of the BU CTE Center and chief of neuropathology at VA Boston Healthcare System. "Your symptoms, whether or not they are related to CTE, likely can be treated, and you should seek medical care. Our clinical team has had success treating former football players with mid-life mental health and other symptoms."
McKee and her team are inviting former athletes, including women, to participate in research studies designed to learn how to diagnose and treat CTE. The BU CTE Center is collaborating with its education and advocacy partner the Concussion Legacy Foundation (CLF) to recruit former football players and other contact sport athletes to five active clinical studies.
One of the studies, Project S.A.V.E., is recruiting men and women ages 50 or older who played 5+ years of a contact sport, including American football, ice hockey, soccer, lacrosse, boxing, full contact martial arts, rugby and wrestling.
S.A.V.E. stands for Study of Axonal and Vascular Effects from repetitive head impacts. The major goal is to determine how repeated head impacts from playing contact sports can lead to long-term thinking, memory and mood problems. The results could highlight strategies to treat and prevent symptoms associated with head impacts from contact sports. To learn more about Project S.A.V.E. and four other studies enrolling participants, click here. To sign up for future clinical studies, enroll in the CLF research registry.
In addition, patients and families who believe they or a loved one has symptoms that may be related to prior concussions or CTE are encouraged to reach out to the CLF HelpLine, which provides referrals to doctors and care providers, educational resources, one-on-one peer support, and monthly online support groups.
"I miss my hero dearly," said Jill Arrington, Rick Arrington's daughter and former CBS/FOX/ESPN sideline reporter. "It pains me to know his life was cut short by the sport he loved most. As a brain donor, part of his legacy is in this research, and I want all former football players to know how important it is to contribute and sign-up for studies so Boston University CTE Center researchers and their collaborators around the world can learn how to treat, and one day cure, the disease that devastated our family."
Research on CTE has advanced considerably over the past five years, and the BU CTE Center soon will publish its 182nd study on CTE. In part because of advances in research on CTE, in October 2022 the National Institutes of Neurological Disorders and Stroke (NINDS), a branch of the National Institutes of Health (NIH), updated their position on what causes CTE: "CTE is a delayed neurodegenerative disorder that was initially identified in postmortem brains and, research-to-date suggests, is caused in part by repeated traumatic brain injuries."
"We'd like to thank our 1,330 donor families for teaching us what we now know about CTE, and our team and collaborators around the world working to advance diagnostics and treatments for CTE," McKee said.
The BU CTE Center offers the service of brain donation and expert analysis at no cost to families. To support their research, click here.
To hear Jill Arrington speak in depth about her father's CTE diagnosis for the first time, watch here.