JJ Burke Named December's Distinguished Staff of the Month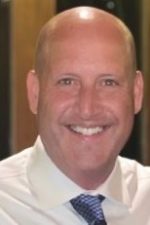 The Dean's Office is pleased to announce that John Joseph (JJ) Burke has been named Distinguished Staff of the Month for December.
John joined the Chobanian & Avedisian School of Medicine in July 2011 as a research scientist in the Department of Anatomy & Neurobiology for the MS in Emergency Preparedness Program.
His nominators say John "teaches Emergency Management students that each brings unique talent and encourages them to apply their knowledge to help a community.
"He takes on any role that a student might need and holds the students to a high standard. JJ expects each student to meet their goals while being realistic as to their experiences and backgrounds. He enables individuals to use their skills to improve the program, their future and their classmates.
"JJ goes above and beyond for his students and the program!"
Congratulations!