William Lane Watkins Honored with Special Exhibit
William Lane Watkins, the first Black man to graduate from what was then Boston University School of Medicine in 1876, was honored during a special event unveiling an exhibit in his name that will be on display in the Alumni Medical Library and online.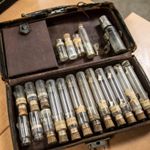 With the Chobanian & Avedisian School of Medicine on the cusp of its 175th anniversary, the School's Diversity & Inclusion Office along with the Alumni Medical Library and the Library Archives held an event to recognize Watkins. The exhibit includes archival materials like textbooks, documents, and medical equipment contemporaneous with Watkins time at the school.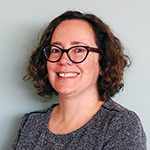 "We were delighted to learn about Dr. Watkins, and to be able to confirm through materials in the archives that he was a member of the first class accepted into the then-named Boston University School of Medicine," said Kate Flewelling, MLIS, AHIP, director of the medical campus library services, speaking at the Nov. 16 event.
The School of Medicine was formed in 1873 from a merger between Boston University and the New England Female Medical College (founded in 1848), becoming the first accredited coeducational medical school in the U.S.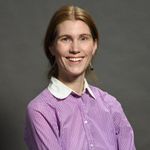 According to research done by A'Llyn Ettien, head of resource sharing and discovery for the Alumni Medical Library, Watkins was a high school graduate from New Bedford, a rarity when only two percent of Americans achieved that level of education and was accepted into medical school based on knowledge testing and an interview by committee. Tuition was $100 ($2,400 in 2022 dollars) for a year's lectures or $160 in advance for all three years.
Ettien's research found that 23 men and 20 women were listed in Watkins' entering class, and 23 men and eight women graduated in 1876 after three years of instruction. The school's second Black male graduate, Edward Marion Pinckney, was in the Class of 1878.Rebecca Lee Crumpler, the first Black woman physician, graduated from NEFMC in 1864.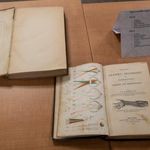 Although he was accepted as white during his time in medical school, his mother was mixed race and a former slave, according to Janis Hagey of the Friends of Historic Mt. Nebo Preservation Corporation, who has written about Watkins and spoke at the Nov. 16 event. Following graduation, he found that his race was a bar to success in the medical field around Boston and he set up a medical practice in Queen Anne, Maryland, and taught at the Mount Nebo Colored School, Hagey wrote in an article on Watkins.
The Watkins exhibit will be displayed in library on the 12th floor of the Instructional Building and a commemorative plaque has been commissioned. Click to view online materials.