Medical, Public Health Students Receive BMC Award for Improving Patient Access to Digital Health Care
With the accelerated digital transformation in healthcare due to the COVID-19 pandemic, health literacy has become increasingly dependent on digital literacy. Although Boston Medical Center (BMC) offers patients access to their electronic health record (EHR), it was evident that there was unequal enrollment in this online resource due to various reasons including: lack of internet access, inability to afford technologies needed to access telehealth and limited understanding of how to use available technologies.
For their project to close the digital divide by improving access to digital healthcare resources like EHR or telehealth appointments, students from BU's Chobanian & Avedisian School of Medicine and the School of Public Health, received the Quality and Patient Safety (QPS) Champions Award from BMC.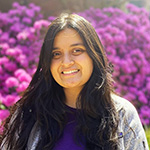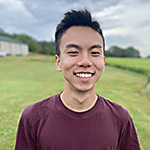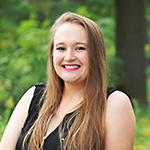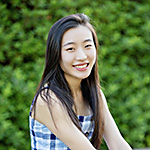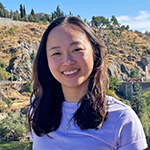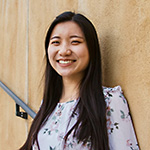 The students optimized waiting room times to help patients sign up for MyChart and teach them how to navigate through the application. They also helped eligible patients sign up for the Affordable Connectivity Program (ACP) to improve access to internet coverage. ACP is a federal program that provides subsidized internet coverage to patients that meet their eligibility criteria.
As of September 2022, this initiative has helped a total of 184 patients, 96 percent of which now have an active MyChart account and 92 percent of which are comfortable navigating through the application. The program began with only five patients helped in November 2021 to more than 45 helped per month on average in August 2022. This program was recently expanded to all the primary care clinics at BMC including a refugee clinic and a women's health clinic.
In addition to the award, the students received a $50,000 Quality and Patient Safety grant from BMC to pay medical student and project management members who help patients in the primary care clinics.
Faculty leading this initiative include: Pablo Buitron de la Vega, MD, MSc, assistant professor of medicine and Rebecca G. Mishuris, MD, MPH, MS, assistant professor of medicine. Receiving the award were third-year Chobanian & Avedisian SOM medical students Hannah Tang, Yilan Jiangliu; second-year students Saaz Mantri, Michelle Lazar, Edwin Qiu and Eileen Liu, and BU School of Public Health PhD candidate Breanne Biondi, MPH. These students belong to THRIVE: Closing the Digital Divide, a collaboration between the Medical School, BU's School of Social Work and BMC to screen BMC primary care patients in order to better identify and address their unmet social needs.