Kenneth Grundfast Receives 2021 Jerome Klein Award for Physician Excellence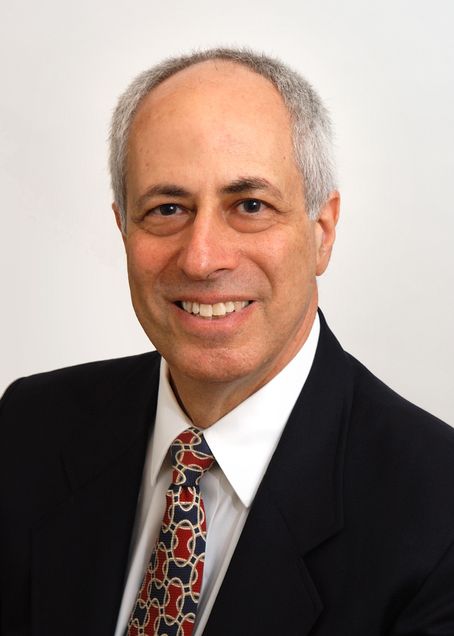 Kenneth Grundfast, MD, has received the 2021 Jerome Klein Award for Physician Excellence at Boston Medical
 BMC.' His department was ahead of so many by opening up slots each day for add-ons, for keeping appointments open for patients seen in the ED the day before and for promoting a real sense of team in his department… He believed BMC could and should compete with any of our neighbors in Boston and elsewhere and that we delivered the best care possible…I have marveled at your dedication and contributions to this medical campus and our patients, and you are so, so deserving of this recognition."
 Center (BMC) in recognition of his commitment to education, mentoring and clinical excellence, and his dedication to BMC's mission and most vulnerable patients.
Ravin Davidoff, MBBCh, SVP and Chief Medical Officer at BMC, presented the award to Grundfast, saying in part, "Ken has always been so proud to care for our patients and to ensure that we welcomed every patient who wanted to get care at 'the
A member of the BUSM/BMC community for 22 years, Grundfast has served numerous roles at both institutions, including chair of otolaryngology, lead of BMC's physician training for patient experience, and as assistant dean of student affairs, an academy medical educator and chair of the faculty appointments and promotions committee at BUSM. In addition, he has served on 32 committees on the medical campus and a wide variety of committees in his specialty societies, and has published more than 100 peer-reviewed articles, 37 book chapters and two books.
According to his letter of recommendation, signed by 12 of his colleagues, "We can think of no other person at BMC who better embodies the values of persistence and dedication that are described in the Klein award. Dr. Grundfast has made important contributions to clinical care, leadership, education and research on our campus for so many years. Throughout his tenure, he has been a beacon of professionalism and collegiality."
The Jerome Klein Award for Physician Excellence was established in 2010 to commemorate Dr. Klein's 50 years of service and is presented annually to a physician who shares Dr. Klein's attributes. Winners are nominated by their colleagues and chosen by department chairs.