August 2021 Faculty Appointments, Promotions Announced
Congratulations to the following faculty on their recent appointment or promotion.
Professor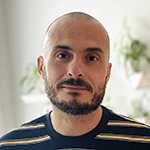 Mikel Garcia-Marcos, BUSM, Biochemistry, is a cell biologist and biochemist who investigates signal transduction mechanisms with the ultimate goal of elucidating the molecular basis of human diseases and developing novel therapeutic approaches. His research has direct implications in cancer, birth defects, and neurological disorders. He has published prolifically and led collaborations in Spain, the UK and with many national universities. Garcia-Marcos also has significant extramural funding, including three current NIH R01 awards. His recognition is reflected by numerous local and national awards (Karin Grunebaum and American Cancer Society, respectively). He also serves on the editorial board of scientific journals, is a standing member in the NIH study section, Molecular and Integrative Signal Transduction, and has twice served as a reviewer for the Centers of Excellence of the National Institute of Drug Abuse.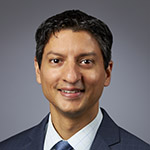 Suvranu Ganguli, BUSM, Radiology, is an interventional radiologist who focuses on optimizing intra-arterial therapies of primary and secondary hepatic cancers. A thought leader in optimizing intra-arterial therapies for liver cancer, his work has been cited more than 2,800 times and has led to invited presentations at the annual meetings of the Radiological Society of North America, the Society of Interventional Radiology and the World Conference of Interventional Oncology. Ganguli is chief of interventional radiology at Boston Medical Center and serves on its radiation safety committee.
Associate Professor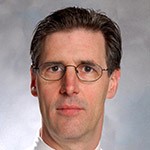 Steven Feske, BUSM, Neurology, studies stroke and cerebrovascular disease and critical care neurology, focusing on the areas of stroke pathophysiology and epidemiology and therapeutic trials relevant to stroke. He has a record of leadership in clinical work, teaching and research, and an extensive record of publication. He serves as chief of the stroke division and vice chair for education in the department of neurology and medical director of the comprehensive stroke center at Boston Medical Center.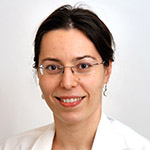 Andrea Havasi, BUSM, Nephrology, specializes in the kidney complications of amyloidosis. Her earliest post-doctoral studies focused on ischemic renal tubular cell injury that led to subsequent studies on the harmful effects of proteinuria on renal tubular function and her current research on the toxic effects of immunoglobulin light-chains in patients with AL amyloidosis. While undertaking bench research, she also cares for patients as a member of the BU Amyloidosis Center. Havasi is a study section member for the European Joint Programme on Rare Diseases. She is a reviewer for Journal of the American Society of Nephrology, Kidney International and the American Journal of Kidney Diseases.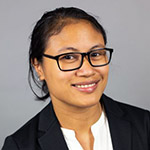 Maria Medalla, BUSM, Anatomy & Neurobiology, studies how distinct limbic, sensory and motor networks interact and are controlled by the prefrontal cortical (PFC) networks – the central executive of the brain – as well as its potential disruption in disease. Medalla is an emerging leader in primate cortical microstructure, pathways and single-cell electrophysiology. Her research continues to pave the way for understanding how synaptic and cellular diversity across distinct prefrontal pathways associated with high-order cognitive and emotional processes can cause diverse physiological effects and be disrupted in neuropsychiatric disorders across the life span.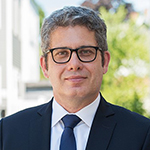 Jean-Antoine Ribeil, BUSM, Medicine/Hematology & Medical Oncology, is a hematologist and leader in the research and treatment of sickle cell anemia, hemoglobinopathies and gene therapy. He joins BU/BMC as the clinical director of the Sickle Cell Center of Excellence. In this capacity, Ribeil will have broad oversight of the clinical care of sickle cell patients and patients affected with other red blood cell disorders such as thalassemia. He also will be involved in leading clinical and translational research efforts focused on sickle cell disease. He has given more than 100 scientific presentations and lectures at academic institutions and international meetings. In each of the past four years his work has been presented at the plenary or lecture sessions of the annual meeting of the American Society of Hematology.
Clinical Associate Professor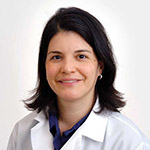 llse Castro-Aragon, BUSM, Radiology, is division chief of pediatric radiology, supervising high-quality image interpretation and 24/7 clinical coverage at Boston Medical Center and Franciscans Children's Hospital. Castro-Aragon has trained numerous radiology and pediatric residents, radiologic technologists and medical students in the radiology and pediatric core clerkships. She is co-director of "Women are Rad," the department's women in radiology group and has organized a variety of events to promote women in radiology ranging from social gatherings to invited lecturers. Most recently, Castro-Aragon became chair of the department's diversity, equity and inclusion committee and serves as the radiology representative for the Racial Equity Council at Boston. She is the vice president for the Massachusetts Radiology Society. Her research interests include pediatric sickle cell disease, neonatal head and abdomen ultrasound and chest ultrasound in the young child.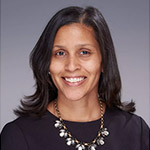 Michelle Durham, BUSM, Psychiatry, is vice chair of education for the department and serves as training director of the public psychiatry fellowship, director of training and executive committee member of the African Global Mental Health Institute, and associate director of the Global and Local Center for Mental Health Disparities. Her research focuses on workforce development that reflects groups historically excluded from medicine, training and education for both the pediatric workforce and mental health professionals. Durham is director of Clinical Training for BMC's Transforming and Expanding Access to Mental Health in Urban Pediatrics (TEAM UP) initiative to bring mental health care into the pediatric primary care setting in federally qualified community health centers. Through TEAM UP, she developed an e-course for to build foundational skills in working with children and adolescents with behavioral health concerns. The PI for two federally funded HRSA (Health Resources and Services Administration) grants and the SAMHSA-funded STAR (Service for Trauma and Resources) for families, Durham was the founder of the inaugural 2021 BMC RISE UP (Racism, lntersectionality, Spirituality, and Equity in Underserved Populations) Conference: Black Minds Matter, which explored intersectionality mental health in youth, culturally responsive treatments and advocacy within Black mental health.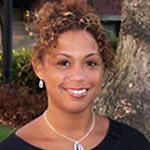 Rachel Levy-Bell, BUSM, Psychiatry, is director and core faculty of the Mental Health Counseling and Behavioral Medicine Program. Her research focuses on her work with clients living with HIV/AIDS, particularly marginalized clients. Levy-Bell excels in course development, teaching, supervision and mentorship. From her first assignment in co-creating curriculum for the Mental Health Counseling and Behavioral Medicine Program in 1999, she went on to develop curriculum for the co-developed Dual Degree Program with the Medical Sciences and Mental Health Counseling and Behavioral Medicine Programs, and has been teaching and training masters-level clinicians as well as medical students on culturally competent care, the impacts of marginalization, health disparities, social justice and poor behavioral health outcomes that affect underserved patient populations.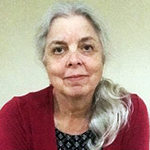 Martha Vibbert, BUSM, Psychiatry and Pediatrics, is the former director and a child and adolescent psychologist for BMC's Supporting Parents and Resilient Kids (SPARK) Center. She is a faculty member of BU's new Institute for Early Childhood Well-Being, BMC's Center for Multicultural Training in Psychology and Maternal Child Health HIV program. Vibbert's research focuses on the impact of parent-infant interaction, health challenges, and trauma on early neurodevelopment. She is co-founder and senior advisor for Universal Baby, an international project, which produces video content in diverse cultural contexts to encourage caregiver-infant interactions that promote early cognitive and social development.