BU Mask Initiative Hits Mark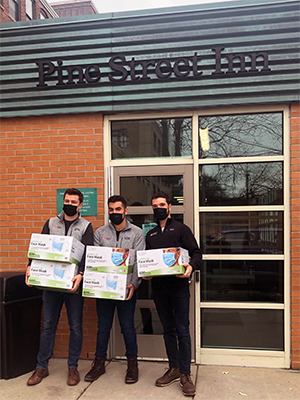 A group of medical students led by Tyler Kalajian, Joshua Gustine and Joseph Cannella, have raised more than $1,000 through its BU Mask Initiative to purchase over 6,000 disposable masks to be distributed to homeless shelters across Boston to help stop the spread of COVID-19.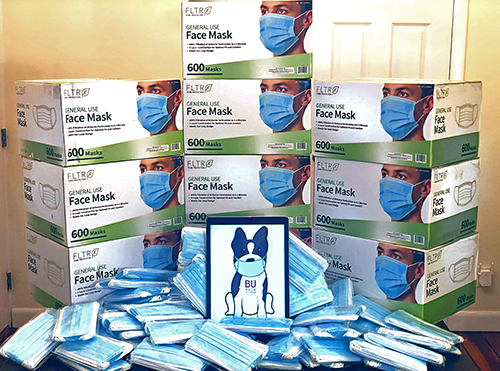 Last weekend the group delivered 3,000 masks to Pine Street Inn, whose stockpile was nearly empty, and will be delivering 600 masks to Rosie's Place.
If you have a suggestion for any shelters or organizations in need of masks who serve vulnerable populations, please contact Tyler Kalajian. Many thanks to everyone in the BUSM community who contributed to the initiative.