Dr. Jessica Taylor Awarded August Distinguished Faculty of the Month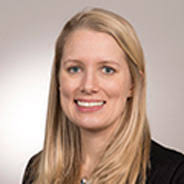 The Faculty Affairs Office is pleased to announce that Jessica Taylor, MD, is August's Distinguished Faculty of the Month.
Dr. Taylor is an Assistant Professor of Medicine/General Internal Medicine, Medical Director of Faster Paths, Boston Medical Center's low-threshold addiction treatment program, and Medical Director of the General Internal Medicine PrEP program. Within the Internal Medicine Residency, she co-directs the HIV Pathway. Her clinical and education work focuses on the care of people with HIV, substance use disorders, and viral hepatitis. Her research interests include HIV prevention among people who inject drugs, HIV pre-exposure prophylaxis (PrEP) implementation, overdose prevention, and low-barrier care models.
Dr. Taylor received her MD from Mount Sinai School of Medicine in New York. She completed her residency in internal medicine at Beth Israel Deaconess Medical Center in Boston, where she was Chief Resident in Internal Medicine/Primary Care.
The nomination states: "Dr. Taylor is frequently challenging us with thought provoking questions surrounding our diverse patient population. She is an excellent teacher and I have learned a tremendous amount from her and the patients we share. She is always encouraging us to utilize the most up to date evidence-based medicine to ensure the best care for our patients."
 "She is a true advocate for our patients and an excellent mentor."
Congratulations!