2020 U.S. News Graduate School Rankings Announced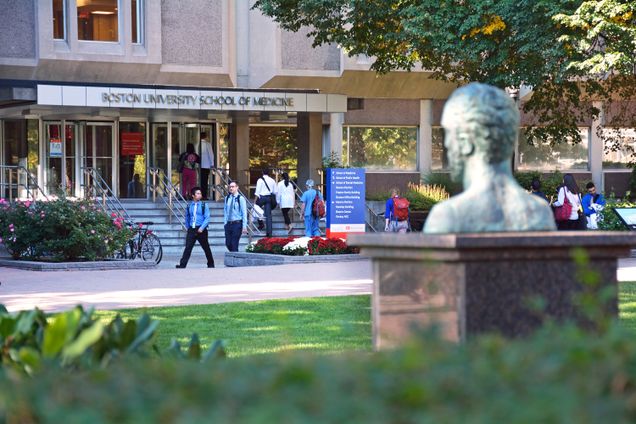 Boston University School of Medicine ranks No. 30 in research and No. 41 in primary care in the 2020 U.S. News & World Report rankings of the nation's best graduate schools, announced today.
For the first time ever, three clinical departments have been ranked among the Top 25 programs in their specialty: Family Medicine – No. 12, Obstetrics & Gynecology – No. 12, and Psychiatry – No. 23.
"We are very pleased with the rankings – especially those recognizing Family Medicine, Ob/Gyn and Psychiatry – which reflect well on our medical school faculty, staff and students," said Karen Antman, MD, BUMC Provost and BUSM Dean.
The research ranking is based, in part, on the dollar value of grants awarded to the school by the National Institutes of Health. The primary care rank considers the proportion of a school's graduates entering residencies in family medicine, pediatrics and internal medicine – meaning that the rank in this category varies with the percentage of students in each graduating class pursuing those fields.
The specialty rankings are based solely on ratings by medical school deans and senior faculty from the 120 fully accredited medical schools and schools of osteopathic medicine who provided the data needed to calculate the research and primary care rankings.