Matthew Kulke, MD, Joins BUMC
Appointed Chief of the Section of Hematology/Oncology, Zoltan Kohn Professor of Medicine, Deputy Director of the BU-BMC Cancer Center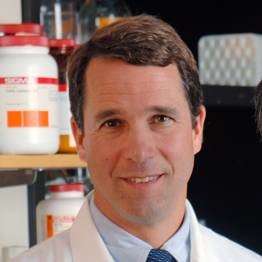 Matthew Kulke, MD, will become the Chief of the Section of Hematology/Oncology in the Department of Medicine at Boston Medical Center and Zoltan Kohn Professor of Medicine at Boston University School of Medicine, effective March 1, 2018. In addition, he will serve as Deputy Director of the BU-BMC Cancer Center and Medical Director of the Clinical Cancer Center at BMC.
Kulke is currently the Director of the Program in Neuroendocrine and Carcinoid Tumors at Dana-Farber Cancer Institute and Professor of Medicine at Harvard Medical School. A leader in the research and treatment of neuroendocrine tumors, he has received numerous awards for his accomplishments as a clinical investigator and provider of compassionate care to patients.
He has led national and international clinical trials to identify new therapeutic and diagnostic approaches to neuroendocrine tumors and gastrointestinal malignancies. In addition, he has published more than 100 peer-reviewed articles about neuroendocrine tumors.
Kulke received his undergraduate degree from Princeton University, his MD from University of California, San Francisco School of Medicine and a master's degree in medical science from Harvard Medical School.
He completed his residency at Brigham and Women's Hospital in Internal Medicine and a fellowhip in medical oncology at Dana-Farber Cancer Institute.
Kulke received the George Canellos Award for Clinical Investigation and the Ruth Brufsky Award for Pancreatic Cancer Research. He currently serves on the advisory board for the European Neuroendocrine Tumor Society, the executive committee of the North American Neuroendocrine Tumor Society, and chairs the Neuroendocrine Tumor Task force for the National Cancer Institute.
Special thanks to Adam Lerner, MD, who has served as the section's Interim Chief for two years and ensured that the needs of his colleagues and patients were represented; Emelia Benjamin, MD, who chaired the search committee; and the other committee members for their hard work during this process.