Student Wins Second Place in National Essay Award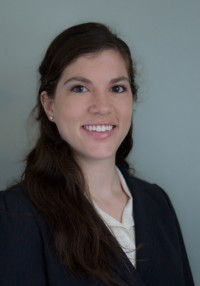 Liat Bird, a fourth-year medical student, recently was awarded scond place in the Alpha Omega Alpha (AΩA) Honor Medical Society Helen H. Glaser National Student Essay contest.
Her essay, History of Present Illness, was based on her experience with a patient during her third-year rotation on hematology/oncology. "I was trying to capture the changes I saw in her, her family and everyone involved in her care as she realized how she wanted to live her final days and asserted herself so that it would happen," she explained.
In addition to a cash award, Bird's essay will be featured in the Society's quarterly journal, The Pharos, which contains articles on nontechnical medical subjects, including history, ethics, national issues, personal essays and poetry.
Bird received her undergraduate degree from the University of Chicago. She then spent two years working at the Dana Farber Cancer Institute in the lab of David Weinstock, MD, prior to starting at BUSM in 2012.