Hasmeena Kathuria, M.D.
Faculty and Fellows
---
hasmeena@bu.edu
Assistant Professor of Medicine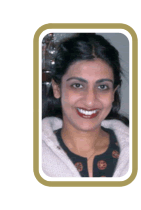 Medical School: Stritch School of Medicine, Loyola University
Internship: Indiana University
Residency: Indiana University
Chief Residency: Indiana University
Fellowship: Boston University
Special Interests:
Clinical:
Dr. Kathuria is a pulmonary and critical care physician, a sleep physician, and an expert in tobacco dependence treatment. She has developed and directs the Tobacco Treatment Center at Boston Medical Center, a program that brings together a multidisciplinary team of health professionals who specialize in helping smokers quit smoking. In addition she is a member of the BMC sleep group and has expertise in the diagnosis and treatment of sleep disorders.  She sees sleep patients in the Shapiro Pulmonary Sleep Clinic at Boston Medical Center and general pulmonary patients at Winthrop Neighborhood Health.
Dr. Kathuria has received the inaugural Clinical Innovator Award and the BMC Clinical "Be Exceptional" award relating to her efforts to treat tobacco dependence in low SES populations. For her work related to tobacco treatment, she has been appointed by the American Thoracic Society (ATS) to serve on the Tobacco Action Committee to help organize research, clinical, educational, advocacy and policy activities relating to tobacco use and serves on the American Cancer Society's Tobacco Cessation Task Group (National Lung Cancer Round Table).
Research:
Dr. Kathuria is an implementation science researcher. The goal of her research is to improve patient outcomes in low socioeconomic status (SES) patients through implementing patient-centered programs. With funding from the Evans Center for Implementation and Improvement Sciences (CIIS), she is assessing outcomes related to implementation of the inpatient smoking cessation program. In addition, she chaired a national project sponsored by the American Thoracic Society (ATS) to prioritize research needs to optimize smoking cessation in the context of lung cancer screening.  She is a PI of a randomized controlled trial funded by the American Lung Association (ALA Lung Cancer Discovery Award) using an inpatient nurse-driven intervention to promote smoking cessation and lung cancer screening in hospitalized smokers.
Selected Publications:
Kathuria H, Detterbeck F, Fathi J. Fennig K, Gould, MK, et al. An Official ATS Research Policy Statement: Stakeholder Research Priorities for Smoking Cessation Interventions within LDCT Screening Programs (accepted, Nov 2017 American Journal of Respiratory and Critical Care Medicine)
Kathuria H, Delivering Tobacco Dependence Treatment in LDCT Screening Programs Serving Low SES Populations (accepted, 2017 AMJ Medical Journals)
Gesthalter Y, Wiener, RS, Kathuria H. (2016) A Call to Formalize Training in Tobacco Dependence Treatment for Pulmonologists. Ann Am Thorac Soc. 2016 Apr; 13(4):460-1. PMID: 27058182.
Kathuria H, Gesthalter Y, Spira A, Brody  J,  Steiling K. (2014) Updates and Controversies in the Rapidly Evolving Field of Lung Cancer Screening, Early Detection, and Chemoprevention. Cancers. PMID: 24840047; PMCID: PMC4074822
Boopathi, E; Gomes, CM; Goldfarb, R; John, M; Srinivasan, VG; Alanzi, J; Malkowicz, SB; Kathuria, H; Zderic, SA; Wein, AJ; Chacko, S. (2011) Transcriptional repression of Caveolin-1 (CAV1) gene expression by GATA-6 in bladder smooth muscle hypertrophy in mice and human beings. Am. J. Pathol. 178(5):2236-51, 2011 PMID: 21514437; PMCID: PMC3081182
Sloan KA, Marquez HA, Li J, Cao YX, Hinds A, O'Hara CJ, Kathuria S, Ramirez MI, Williams MC, Kathuria H.  Increased PEA3/E1AF and Decreased Net/Elk-3, both Ets Proteins, Characterize Human NSCLC Progression and Regulate Caveolin-1 Transcription in Calu-1 and NCI-H23 NSCLC Cell Lines. Carcinogenesis. (8):1433-42, 2009. PMID: 19483189; PMCID: PMC2718075
Kathuria H, Cao Y, Hinds A, Ramirez MI, Williams MC. ERM is expressed by alveolar epithelial cells in adult mouse lung and regulates caveolin-1 transcription in mouse lung epithelial cell lines. J Cell Biochem. 102(1): 13-27, 2007 PMID: 17390339
Kathuria H, Cao YX, Ramirez MI, Williams, MC. Transcription of the caveolin-1 gene is differentially regulated in lung type I epithelial and endothelial cell lines:  A role for ETS proteins in epithelial cell expression. J. Biol. Chem. 279: 30028-30036, 2004 PMID: 15138262
Nasreen N, Mohammed KA, Hardwick J, Van Horn RD, Sanders K, Kathuria H, Loghmani F, Antony VB. Low molecular weight hyaluronon induces malignant mesothelioma (MMC) proliferation and haptotaxis: role of CD44 receptor in MMC proliferation and haptotaxis. Oncol. Res. 13(2): 71-78, 2002 PMID: 12392154Book Chapters

Gesthalter Y, Billatos E, Kathuria H. (2016) "Molecular Profiling of Lung Cancer" in Genomic and Personalized Medicine Volume 4, Primary Care. Elsevier Press

Martinez, H, Brody J. Kathuria, H. (2012) "Genomics of Lung Cancer" in Handbook of Genomic Medicine. Elsevier Press

Kathuria H, Spira A, Brody J. (2008) "Genomics of Lung Cancer" in Handbook of Genomic Medicine. Elsevier Press
Links: