Ehab Billatos, M.D.
Faculty and Fellows
ebillato@bu.edu
Assistant Professor of Medicine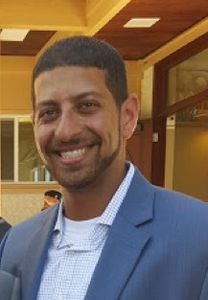 Medical School: University of Texas Health Sciences Center – San Antonio
Internship: University of Texas Southwestern
Residency: University of Texas Southwestern
Fellowship: Pulmonary Fellowship, Boston University School of Medicine
Special Interests:
Research:
Dr. Billatos is investigating gene expression alterations in the bronchial airway associated with acute exposure to tobacco cigarettes. Furthermore, this response to smoking may differ in patients with COPD giving insight into the pathogenesis and development of COPD.
He is also working in the DECAMP consortium (Detection of Early Cancer Among Military Personnel) which aims to improve the early diagnosis of lung cancer in veterans via biomarker validation and development. This project serves as a biorepository of specimens and data unparalleled in contemporary pulmonary medical research.
Clinical:
Dr. Billatos attends on the Pleural Disease Pulmonary Consult service and in the Medical Intensive Care Units. He performs endobronchial ultrasound (EBUS) services at Boston Medical Center and staffs the lung cancer screening and nodule clinic.
Selected Publications:
Billatos,M. Muse, A. Jiwani, I. Mahon, E. Maple, C.W. Atwood, C. Apgar, J.T. Battaile, R. Browning, E. Garshick, R.H. Goldstein, R.L. Keith, K. More, M. Morris, J.S. Parrish, M. Reid, C. Gatsonis, D. Elashoff, F. Duan, S.M. Dubinett, M. Lenburg, P.P. Massion, D. Remick, I.I. Wistuba, M. Schnall, A. Vachani, A. Spira. Diagnostic Evaluation of the Indeterminate Pulmonary Nodule Among Military and Veteran Personnel with Suspect Lung Cancer: The DECAMP Consortium. Oral Presentation presented at: American Thoracic Society; 2016 May 13-18; San Francisco, CA.
Billatos,Y. Gesthalter, N.H.T. ten Hacken, D.S. Postma, I.H. Heijink, W. Timens, C.A. Brandsma, A. Faiz, M. Van den berge, M.E. Lenburg, A. Spira. The Impact of Acute Smoking on Airway Gene-Expression. Poster Presentation presented at: American Thoracic Society; 2016 May 13-18; San Francisco, CA.
Billatos,Y. Gesthalter, N.H.T. ten Hacken, D.S. Postma, I.H. Heijink, W. Timens, C.A. Brandsma, A. Faiz, M. Van den berge, M.E. Lenburg, A. Spira. The Impact of Acute Smoking on Airway Gene-Expression. Poster and Oral Presentation presented at: Chest Conference American College of Chest Physicians.; 2015 Oct 24-28; Montreal, QC, Canada.
Billatos,Y. Gesthalter, N.H.T. ten Hacken, D.S. Postma, I.H. Heijink, W. Timens, C.A. Brandsma, A. Faiz, M. Van den berge, M.E. Lenburg, A. Spira. The Impact of Acute Smoking on Airway Gene-Expression. Poster Presentation presented at: Evans Memorial Department of Medicine Research Day; 2015 Oct 15-16; Boston, MA.
Molecular Profiling of Lung Cancer

. Yaron B Gesthalter, 

Ehab Billatos,

 Hasmeena Kathuria. In press – Genomic and Personalized Medicine Volume 4, Primary Care. (2015)