Scleroderma
Clinical Centers
---
Mission Statement: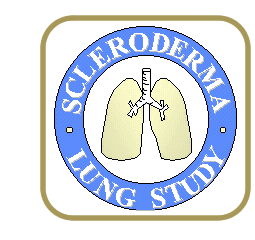 The Scleroderma (Systemic Sclerosis) Center at The Boston Medical Center (Boston University School of Medicine) is a collaboration of the Pulmonary and Rheumatology Departments. The Center is recognized Internationally as a leader in scleroderma, and provides for the diagnosis and treatment of patients with Systemic Sclerosis. The Center is closely linked to National Institute of Health and Industry sponsored clinical, translational and basic research, including the Scleroderma Lung Study (SLS), a collaboration of 14 clinical scleroderma centers in the United States. Our Mission is to provide patients with systemic sclerosis state-of-the-art patient care and the opportunity to participate in advanced therapeutic research which both improves patient quality of life and provides for a basis for understanding the pathogenesis of the disease.
Background:
Systemic sclerosis (SSc) is classified as a collagen vascular disease, but its most catastrophic involvement is in the lungs. Eighty percent of patients with SSc develop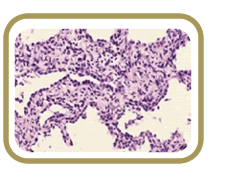 interstitial lung disease at some point during their life with mortality from this accounting for 25-40 % of all deaths. A smaller percentage of patients develop pulmonary hypertension. Recognition of the severity of lung involvement in SSc led to the development of The Scleroderma Center at The Boston University School of Medicine, which is comprised of members from the Rheumatology and Pulmonary Departments. The Departments work in close collaboration both to provide patient care and to recruit subjects for clinical and basic science research.
Pulmonary Division involvement in the Scleroderma Center is directed by Arthur C. Theodore, Associate Professor of Medicine at Boston University School of Medicine who has an international reputation in the diagnosis, treatment, and investigation of interstitial lung disease in Systemic Sclerosis and is a member of the American Association for the Advancement of Science. Dr. Theodore is an acknowledged expert in the field of alveolitis and interstitial lung disease in systemic sclerosis and has presented symposia in scleroderma lung disease at both the meetings of the American College of Chest Physicians in Seattle, Washington, the American Thoracic Society in San Diego, California, and online at MedScape.com and PatientPower.info. Patients with pulmonary hypertension are cared for by Dr. Harrison Farber, Professor of Medicine at Boston University School of Medicine. Dr. Robert Simms, Professor of Medicine at Boston University School of Medicine directs the Rheumatology section's involvement in the The Scleroderma Lung Center. Both Dr. Theodore and Dr. Simms are listed in the Guide to Top Doctors published by the Washington, D.C.-based Center of Study of Services. Dr Theodore is also listed in the Consumer Research Council of America's Guide to America's Best Physicians and was named Strathmore's Who's Who Professional of the Year in Pulmonary and Critical Care Medicine for 2008 .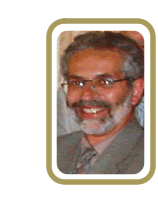 Patients with Systemic Sclerosis are referred to The Scleroderma Center from within Boston Medical Center, throughout New England, the Continental United States and Internationally. Some patients come only for an initial evaluation, second opinion or establishment of the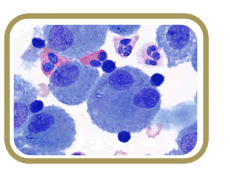 diagnosis of lung disease while others may be followed for years. Approximately 50-100 new referrals per year are seen at The Scleroderma Center which provides patient care based on state-of-the-art clinical practice and translational/clinical research with extensive Research and Clinical programs in Molecular and Cell Biology, Immunology, Biochemistry, and Epi-demiology. All clinical care is provided at Boston Medical Center, where a full range of invasive and non-invasive Medical, Surgical and Radiologic subspecialists are available. Research is supported by grants from the NIH and private donations from pharmaceutical companies and organiz-ations committed to finding the cause and treating patients with systemic sclerosis.
Clinical Activities:
The Scleroderma Center has been at the forefront in the treatment of alveolitis with intravenous cyclophosphamide. Initially pioneered by the late Dr. Joseph H. Korn, Chief of Rheumatology, the Center has experience in the treatment of several hundred patients with SSc alveolitis. The center provides for a full range of diagnostic and therapeutic capabilities which include:
Diagnosis and Initial Assessment of patients with Systemic Sclerosis including high resolution chest CT scanning, pulmonary function testing, bronchoalveolar lavage and pulmonary artery catheterization
Secondary and Tertiary Referrals from the Western Hemisphere for management of complex cases of systemic sclerosis
Ongoing treatment for multi-system Systemic Sclerosis, including pulmonary interstitial, pulmonary vascular, gastrointestinal, skin, cardiac and renal involvement
Use of immunosuppressive, receptor antagonist and transplantation (e.g. cyclphosphamide, azathioprine, Bosentan, and bone marrow transplantation) for initial and maintenance treatment
Participation in clinical trials and on-going Investigator-initiated and Industry-sponsored research with the goal of establishing efficacy and advancing knowledge about the pathogenesis and treatment of Systemic Sclerosis
Innovative therapies for recurrent and/or refractory disease
Research Activities:
Basic Science Research:
For the past 10 years we have collected samples from bronchoalveolar lavage in patients with active and inactive rheumatologic lung disease and have established a bank both independently and through our participation in the Scleroderma Lung Study. The specimens are available for use in basic science research for anyone in the institution and with collaborators elsewhere. Institutional projects in the Department of Rheumatology have focused on Gene expression in matrix overproduction, establishment gene of expression patterns in scleroderma fibroblasts, differential expression of genes introduced into transgenic mice and large-scale changes in gene expression as a result of cytokine expression.
Translational-Clinical Research:
Systemic sclerosis remains a disease of unknown etiology. Our focus is to develop an understanding of the causes and pathogenesis at both the basic science and clinical levels in order to develop more disease- and patient-specific treatments. Patients or referring physicians interested in participating in our clinical trials (detailed below) are encouraged to contact us through the Boston University School of Medicine.
"SCOT study"
Randomized, Open-Label, Phase 11/111 Multi-Center Study of High Dose Immunosuppressive Therapy Using Total Body Irradiation, Cyclophosphamide, ATGAM, and Autologous Transplantation with Auto-CD34+HPC Versus Intravenous Pulse Cyclophosphamide for the Treatment of Severe Systemic Sclerosis. (Simms)
Multicenter Phase II Trial of Oral Type I Bovine Collagen in Scleroderma – Subproject
"HLA Typing and DNA Repository." (Merkel)
Rapids 2
Long term bosentan open label extension of Rapids-2 study in SSc patients with ischemic DU. (Merkel)
Cellcept
Mycophenolate Mofetil in Systemic Sclerosis (Lafyatis)
Rituximab
Treatment of Scleroderma, An Open Label, Phase 1 Study. (Lafyatis)
A randomized double-blinded, placebo controlled, multiple dose, mult-center pilot study to assess safety, tolerability, pharmacokinetics and pharmacodynamics of intravenous doses of QAX576 in patients with pulmonary fibrosis secondary to systemic sclerosis. (Simms)
Investigators/Personnel:
Arthur C. Theodore, MD, Associate Professor of Medicine and Principle Investigator of the Scleroderma Lung Study at Boston University School of Medicine
Harrison Farber, MD, Professor of Medicine and Director of the Pulmonary Hypertension Center, specializing in treatment of Scleroderma patients with pulmonary hypertension
Robert W. Simms, MD, Professor of Medicine and Acting Director of the Division of Rheumatology and the Scleroderma Center
Peter A. Merkel, MD, Associate Professor of Medicine, Associate Director of Clinical Trials, Rheumatology Division
Robert A. Lafyatis, M.D, Assistant Professor of Medicine, Rheumatology Division
Kim Tobin, Clinical Coordinator, Rheumatology Division
Eugene Y. Kissin, MD, Assistant Professor of Medicine, Rheumatology Division
Symposia and Publications:
Symposia
2003 ATS; NHLBI Clinical Trial of Cyclophosphamide in Slceroderma Lung Disease (Scleroderma Lung Study). Strange, C, Tashkin DP, Clements P, Goldin J and the SLS investigators.
2004 ATS; Chest HRCT in Scleroderma Lung Disease: The Ground Glass Dilemma
2005 ATS; The Scleroderma Lung Study: Lessons for Interstitial Lung Disease
2005 ACR; Plenary Session: The Scleroderma Lung Study (SLS) Shows The Beneficial Effects Of Cyclophsophamide (CYC) Over Placebo (PL) In Systemic Sclerosis (SSc) Patients With Active Alveolitis.
Publications
Theodore AC, Simms RW, Merkel PA, Clarke PD and JH Korn. Effects of intravenous cyclophosphamide and low dose prednisone on pulmonary function and HRCT in systemic sclerosis alveolitis. Am. J. Resp. Crit. Care Med. 159:53A, 1999.
Theodore AC, Simms RW, Merkel PA and JH Korn. Treatment of Systemic Sclerosis Alveolitis with Intravenous Cyclophosphamide A.C. Am Rev Resp Crit Care Med. 167:A474, 2003.
Khanna D , PJ Clements, DE Furst, Y Chon, R Elashoff, MD Roth, MG Sterz, J Chung, JD FitzGerald, JR Seibold, J Varga, AC Theodore, F Wigley, RM Silver, V Steen, M Mayes, K Connolly, BJ Fessler, NRothfield, K Mubarak, J Molitor, and DP Tashkin, for the Scleroderma Lung Study Group. Correlation of the Degree of Dyspnea with Health-Related Quality of Life, Functional Abilities and Diffusing Capacity for Carbon Monoxide in Patients with Systemic Sclerosis and Active Alveolitis: Results from the Scleroderma Lung Study. Arthritis & Rheumatism, Vol. 52, No. 2, February 2005: p. 592-600.
Simms RW. Korn JH. Cytokine directed therapy in scleroderma: rationale, current status, and the future. [Review] [50 refs] Current Opinion in Rheumatology, 2002. 14(6):717-22.
Merkel PA. Herlyn K. Martin RW. Anderson JJ. Mayes MD. Bell P. Korn JH. Simms RW. Csuka ME. Medsger TA Jr. Rothfield NF. Ellman MH. Collier DH. Weinstein A. Furst DE. Jimenez SA. White B. Seibold JR. Wigley FM. Scleroderma Clinical Trials Consortium. Measuring disease activity and functional status in patients with scleroderma and Raynaud's phenomenon. Arthritis & Rheumatism. 46(9):2410-20, 2002
Lemaire R. Korn JH. Shipley JM. Lafyatis R. Increased expression of type I collagen induced by microfibril-associated glycoprotein 2: novel mechanistic insights into the molecular basis of dermal fibrosis in scleroderma. Arthritis & Rheumatism. 52(6):1812-23, 2005
Kissin EY. Lemaire R. Korn JH. Lafyatis R. Transforming growth factor beta induces fibroblast fibrillin-1 matrix formation. Arthritis & Rheumatism. 46(11):3000-9, 2002.
Tashkin D., et al. The Scleroderma Lung Study: Oral Cyclophosphamide versus Placebo for the Treatment of Scleroderma-Related Interstitial Lung Disease. NEJM 354(25); 2655-2666, 2006.
Tashkin DP, Elashoff R, Clements PJ, Roth MD, Furst DE,. Silver RM, Goldin J, Arriola E, Strange C,. Bolster MB, Seibold JR, Riley DR, Hsu VM, Varga J, Schraufnagel D, Theodore A, Simms R, Wise R, Wigley F, White B, Steen V, Read C, Mayes M, Parsley E, Mubarak K,Connolly M, Golden J, Olman M,Fessler F, Rothfield N, Metersky M, Khanna D, Li N, and Li G .for the Scleroderma Lung Study (SLS) Research Group* Effects of 1-Year Treatment with Cyclophosphamide on Outcomes at 2 Years in Scleroderma Lung Disease. AJRCCM. 176:1026-1034, 2007.
Theodore AC, P.A. Merkel, E.Y. Kissin, and R.W. Simms. Systemic Sclerosis Alveolitis Treated with Intravenous Cyclophosphamide: Recurrence and Retreatment. AJRCCM. 175: A297. 2007.
Strange C, Bolster MB, Roth MD ,Silver RM, Theodore A, Goldin J,Clements P, Chung J, Elashoff RM,Suh R, Smith EA, Furst DE, Tashkin DP and the Scleroderma Lung Study Research Group. Bronchoalveolar Lavage and the Response to Cyclophosphamide in Scleroderma Interstitial Lung Disease. American Journal of Respiratory & Critical Care Medicine. 177(1):91-8, 2008.
Links:
For Patients: