Critical Care

Clinical Centers
---
Mission Statement:
Adult Critical Care Services at the Boston Medical Center and Boston VA Health Care System are provided in Special Care Units for Medical (MICU), Surgical (SICU) and (CCU) Cardiac patients. All of the Special Care Units are designed to deliver superior health care employing state of the art technology to critically ill patients in an environment that emphasizes learning, teaching and independence. The MICU at Boston Medical Center is administered and staffed by the Pulmonary and Critical Care Medicine Division of the Department of Medicine under the leadership of Director Michael H. Ieong, MD, Associate Director Christine Campbell Reardon, MD, and Assistant Director Jaime P. Murphy, MD.. Care in the MICU is provided in a team format which includes physicians, nurses, respiratory therapists, pharmacists, nutritionists, physical therapists and social workers. This multi-disciplinary approach provides excellent care to patients by capitalizing on the expertise of many services.
Background:
Clinical Services
Located on both the East Newton and Menino Campuses of the Boston Medical Center, the Medical Intensive Care Units (MICU) consist of two separate units totaling 18 beds in the Menino Pavilion and an 8 bed unit located on the East Newton Campus. Additional medical patients requiring intensive care may be boarded in the Surgical Intensive Care Units at either campus.
The MICU averages a census of 26-30 patients and 6-7 admissions/day. Patients are admitted to the MICU with a large spectrum of clinical problems including, but not limited to, respiratory failure, ARDS, shock, sepsis, gastrointestinal hemorrhage, diseases related to alcohol or drug excess and withdrawl, HIV-related conditions, pulmonary edema, pulmonary emboli, renal, hepatic or cardiac failure, diabetic ketoacidosis, hyperosmolar states, fluid, electrolyte or thermic disturbances, CVA or complications of malignancies. The House Officer admits and manages all patients in the MICU, on the Menino Campus, with the supervision of the MICU Fellow, Critical Care Attending, and Special Care Unit Night Coverage (SCUNC) Attending.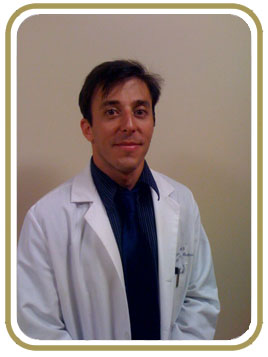 In the Menino Pavilion, two physician teams, each consisting of 2 PGY2 and 2 PGY1 residents and a pulmonary/critical care attending and fellow provide primary care. At the East Newton Campus, daily care is provided by a single team consisting of two Internal Medicine Attendings (hospitalists), a Critical Care Attending (Intensivist) and a Pulmonary Fellow. Night coverage is provided by either an Internal Medicine Attending (Nocturnist) or a senior house officer moonlighter. Each campus is also covered overnight by an in-house pulmonary/critical care or cardiology medicine faculty member or senior fellow who is board certified/eligible for critical care or cardiology (SCUNC).
Although 80 percent of admissions to the MICU originate from the Emergency Department, the unit also receives patients from the hospital floors and serves as a tertiary referral center for outlying institutions. Patients greater than or equal to fourteen years of age with medical instability including but not limited to the following problems are considered for admission to the MICU.
Hemodynamic instability
Respiratory failure
Post cardiopulmonary arrest
Refractory cardiac ischemia or life threatening cardiac dysrhythmia
Acute renal failure requiring renal replacement therapy
IV Administration of cardiogenic and vasoactive medications
Indwelling catheter lines for physiological monitoring and/ or treatment (including temporary transvenous pacemakers, IABP, etc.)
Massive GI bleeding
Changes or potential for significant changes in neurological status
Severe metabolic disturbances
Major severe tissue injury (Stevens-Johnson Syndrome, myonecrosis)
Complicated obstetric patient
Patients post-op from major surgery, or sustaining post-procedure complications
Patients who require preoperative assessment and/or intervention to optimize physiological parameters prior to surgical procedures
Post anesthesia patients during periods PACU is unavailable
Critical Care Faculty
Arthur C. Theodore, MD, Director
Christine Campbell Reardon, MD, Associate Director
Jaime P. Murphy, MD, Assistant Director
Jussi Saukkonen, MD, Director VA MICU
John L. Berk, MD
Jeffrey S. Berman, MD
John Bernardo, MD
Felicia Chen, MD
Ting-hsu Chen, MD
Harrison W. Farber, MD
Terese Hammond, MD
Michael Ieong, MD
Martin Joyce-Brady, MD
Hasmeena Kathuria
Elizabeth Klings, MD
Darrell Kotton, MD
Frederic Little, MD
George O'Connor, MD
Frank M. Schembri, MD
Karin Sloan, MD
Avrum Spira, MD
Ross Summer, MD
Kevin Wilson, MD
Andrew August Wilson, MD
Frank Schembri, MD
Catherine Valentine, MD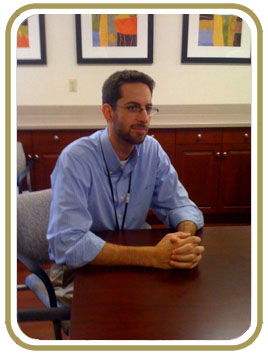 Interventional Pulmonary Service
The Interventional Pulmonary service consists of a dedicated core of staff members who specialize in ICU procedures, including Fiberoptic Bronchocoscopy (FOB), insertion of central venous (CVL), Pulmonary Artery (PAC) and arterial catheters, lumbar puncture, paracentesis, thoracentesis and chest tube insertion. The service performs ICU procedures either alone or directly supervises the house officers to provide training in sterile technique and procedural expertise using ultrasound guidance and directed catheterization techniques.
Interventional Faculty
Frank Schembri, MD, Director
Felicia Chen, MD
Ting-hsu Chen, MD
Jaime P. Murphy, MD
Karin Sloan, MD
Arthur C. Theodore, MD
Teaching Programs:
A series of symposia consisting of a core curriculum are presented over the course of each rotation with contributions from the New England Organ Bank, Department of Pharmacy, Neurology, Palliative Care, Hematology, Renal, and Pulmonary/Critical Care faculty and fellows. The pulmonary/critical care fellow is expected to be a leader in the education of medical housestaff and an integral part of this core curriculum. The core curriculum is supplemented by direct guidance and commentary on clinical conditions during work and walk rounds. This application of medical knowledge allows for integration of academic information and application of physiologic principles into the practical care of the patient. A compendium of critical care articles and lecture outlines is available on our internal website.
Core Curriculum Topics
Status Asthmaticus and Obstructive Airways disease
Ingestions and Toxins
Vasopressors
GI Bleeding
Acute CNS events
Mechanical Ventilation
Anaphylaxis and Urticaria
ICU Risk Reduction
DKA and HONK
ARDS
Hemodynamic Monitoring
Brain Death
Noninvasive ventilation
Sedatives and Paralytics
Antibiotic Selection in ICU patients
Massive Hemoptysis
Pulmonary Hypertension
Sickle Cell Crisis
Hypertensive Emergencies
Organ Donation
For Medical Students: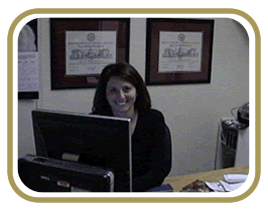 An Advanced Medicine elective is offered at the Menino Pavilion to selected fourth year medical students that is designed to provide an introduction to the diagnosis and management of critically ill patients with single and multi-system organ failure. The elective provides highly motivated students with an introduction to the diagnosis and management of critically ill patients with single and multi-system organ failure. Students participate on daily radiology and work rounds, and contribute to the management of patients by collecting and assimilating data for presentation to the attending, arranging consults and tests, and by placing orders and performing common procedures under direct supervision.
Research
Facilities and patients provide the opportunity for a large array of research studies which have included investigations of aspiration pneumonia and metabolic acidosis related to propylene glycol. Studies on recombinant surfactant therapy in ARDS, novel agents used in sepsis, as well as intensive insulin therapy in critically ill patients have recently been completed. We are currently studying sophisticated computer controlled modes of ventilation in both ALI/ARDS and ventilator weaning. We have recently formed the Critical Care Research Group (CCRG), a multidisciplinary group consisting of representatives from Pulmonary, Cardiology, Trauma, Anesthesia, Neurology, Cardiology, Pathology, and Pharmacy to facilitate critical care research across multiple disciplines at BMC. Our diverse patient population and robust laboratory facilities afford an outstanding environment for both clinical and basic science research. All research programs are approved by the Institutional Review Board.
For Patients:
To schedule a clinic visit, refer a patient, or speak with one of our physicians, please contact us at:
Doctors Office Building
Pulmonary/Allergy/Asthma
720 Harrison Avenue, 4th Floor, Suite 402
Boston, MA 02118
617-638-7480