Asthma
Clinical Centers
---
Mission Statement: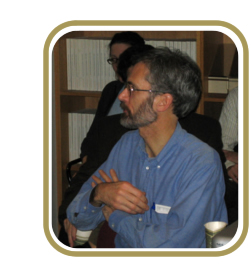 The Adult Asthma Program at Boston Medical Center provides a multidisciplinary diagnostic evaluation and tailored therapeutic plan for patients with asthma and related allergic lung disease, including allergic bronchopulmonary aspergillosis (ABPA) and hypersensitivity pneumonitis. Our mission is to improve the lives of patients living with asthma and allergic lung disease by providing state-of-the-art patient care.
Background:
The staff includes five physicians, three of which are double board-certified in Pulmonary Diseases (ABIM) and the American Board of Allergy and Immunology. In addition, the team includes two nurse practitioners who specialize in asthma disease management and three nurses who are trained to provide asthma education, perform allergy skin testing and also administer allergy immunotherapy and anti-IgE therapy (Xolair).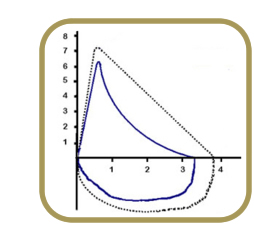 The Adult Asthma Program at BUMC has a total visit volume of 1,700. The patient population of the Boston University Health Campus including Boston Medical Center is largely representative of our local community, and is comprised of approximately 55% ethnic minorities. In that regard, our clinic cares for many high risk patients who have more severe asthma than the regional population as a whole.
The clinic has a Puritan Bennett spirometer for monitoring asthma in clinic. In addition, our Pulmonary Function Laboratory is readily available for more in depth studies, including bronchoprovocation challenge and complete cardiopulmonary exercise testing. The clinic personnel are actively involved in basic and translational/clinical research, as outlined below.
Clinical Activities:
Diagnosis and assessment of asthma severity
Evaluation of asthma triggers
Ongoing management of moderately severe and severe asthma
Diagnosis and management of coexistent seasonal and perennial rhinitis due to allergies, nasal polyps, vasomotor rhinitis, and chronic sinusitis.
Evaluation and treatment of other allergic lung disease
Allergen skin testing
Administration of specific immunothrerapy and anti-IgE therapy (Xolair)
Research Activities:
Basic Science Research
(for complete description, please see the Immunology/Asthma Basic Science Research)
Immunomodulatory Function of Interleukin-16 in Mouse Models of Allergic Airway Inflammation
Expansion of Functional T-regulatory Cells by Polarized Dendritic Cells
Investigation of T-cell Chemokine Receptor Cross-Talk and Reciprocal Desensitization in vitro
Translational-Clinical Research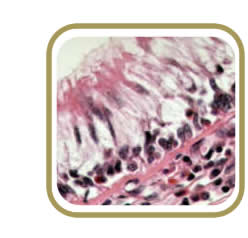 (for complete description, please see the Asthma/Allergy Translational/Clinical Research)
Longitudinal Study of Newborns at Risk for Development of Asthma (URECA)
Inhaled Steroid as Regular Therapy in Early Asthma. (START study)
Rapid Salivary Diagnostics for Asthma Exacerbations
Investigators/Personnel:
David M. Center, M.D., Gordon and Ruth Snider Professor of Medicine and Section Chief, Pulmonary, Allergy, and Critical Care Medicine, Boston Medical Center
George O'Connor, M.D., Professor of Medicine and Director of the Adult Asthma Program at Boston Medical Center
Helen Hollingsworth, M.D., Associate Professor of Medicine
Frédéric F. Little, M.D., Assistant Professor of Medicine
John Bernardo, M.D., Professor of Medicine
Claire Murphy, RNP
Selected Publications:
O'Connor GT, Neas L, Vaughn B, Kattan M, Mitchell H, Crain EF, Evans R, Gruchalla R, Morgan W, Stout J, Adams GK, Lippmann M. Acute respiratory health effects of air pollution on children with asthma in US inner cities. J Allergy Clin Immunol. 121:1133-1139, 2008
O'Connor GT. Allergen avoidance in asthma: what do we do now? J Allergy Clin Immunol. 116(1):26-30, 2005.
Kattan M, Stearns SC, Crain EF, Stout JW, Gergen PJ, Evans R 3rd, Visness CM, Gruchalla RS, Morgan WJ, O'Connor GT, Mastin JP, Mitchell HE. Cost-effectiveness of a home-based environmental intervention for inner-city children with asthma. J Allergy Clin Immunol. 116:1058-63, 2005.
Little FF, De Bie J, Van Oosterhout A, Kornfeld H, Center DM, Cruikshank WW. Immunomodulatory effects of Interleukin-16 on allergic airway inflammation. Chest123:431S-2, 2003.
Little FF and Hollingsworth HM. "Anaphylaxis." In: Intensive Care Medicine. Irwin RS and Rippe JM, eds. Philadelphia: Lippincott Williams & Wilkins, 2003.
Joost O, Wilk JB, Cupples A, Harmon M, Shearman AM, Baldwin CT, O'Connor GT, Myers RH, Gottlieb DJ. Genetic Loci Influencing Lung Function. A Genomewide Scan in the Framingham Study. Am J Respir Crit Care Med 165: 795-799, 2002.
Crain EF, Walter M, O'Connor GT, Mitchell H, Gruchalla RS, Kattan M, Malindzak GS, Enright P, Evans R, Morgan W, Stout J. Home and allergic characteristics of children with asthma in seven US urban communities and design of an environmental intervention: The Inner-City Asthma Study. Environmental Health Perspectives 110: 939-945, 2002.
Vojta PJ, Randels SP, Stout J, Muilenberg M, Burge HA, Lynn H, Mitchell H, O'Connor GT, Zeldin DC. Effects of physical interventions on house dust mite allergen levels in carpet, bed, and upholstery dust in low-income, urban homes. Environ Health Perspect 109: 815-819, 2001.
O'Connor GT, Sparrow D, Demolles D, Dockery D, Raizenne M, Fay M, Ingram RH, Speizer FE. Maximal and partial expiratory flow rates in a population sample of 10- to 11-yr-old schoolchildren. Effect of volume history and relation to asthma and maternal smoking. Am J Respir Crit Care Med 162: 436-439, 2000.
Hollingsworth H. Preventing insect sting anaphylaxis. JAMA. 277(15):1196-7, 1997.
Selected Reprints:
Links:
Research
For patients:
For Patients:
To schedule a clinic visit, refer a patient, or speak with one of our physicians, please contact us at:
Doctors Office Building
Pulmonary/Allergy/Asthma
720 Harrison Avenue, 4th Floor, Suite 402
Boston, MA 02118
617-638-7480