Clinical Centers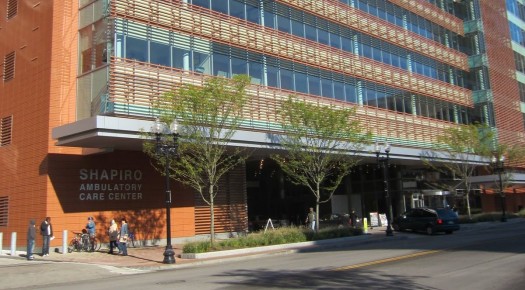 The Clinical Programs of our section are extensive and diverse, as detailed on this page's links. Our faculty provides all the staffing for the Medical Intensive Care Units at Boston Medical Center and the VA Boston Healthcare System, and we run active consultation services in each institution. The volume of intensive care patients at Boston Medical Center alone requires three separate attending and house officer teams. Our physicians also provide consultation in the care of other critically ill patients, such as those undergoing surgery, and our Procedure Service, staffed by our pulmonary physicians, provides expert supervision of central line placement, thoracentesis, and bronchoscopy. On average, we annually staff 12,000 in-patient daily visits, 6,000 out-patient visits, and 1,000 medical procedures.
Prospective patients, referring physicians, and others with clinical interest may learn more about our clinical programs from links in the right margin.
Fellows, fellow applicants, and others interested in the research and training that accompanies our outstanding patient care may learn more by clicking Research or Fellowships in the top navigation bar.