Arlene Ash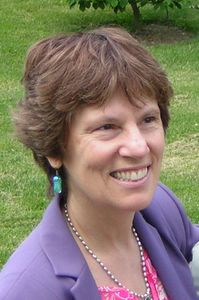 Research Full Professor
Education:
PhD, U of Illinois
General field of research:
Health Services Research
Affiliations other than medicine:
Evans Center for Interdisciplinary Biomedical Research
Dept of Medicine
Division of General Internal Medicine
Health Care Research Unit
Dept of Biostatistics, BUSPH
Contact information:
Office
801 Mass Ave, Rm 2076
Phone: (617) 638 7518
Fax: (617)-634 4676
Research group information
Amresh Hanchate, PhD, Health Economist, Research Assistant Professor
Andrea Kronman, MD, MPH, Health Services Researcher, Assistant Professor
Griffith Bell, MS, Research Associate
Keywords:
Predictive modeling; Health services research; Health policy; Statistical methods
Summary of research interest:
Dr. Ash is a methods expert on risk adjustment in health services research. She directs BUSM's Health Care Research Unit. Dr. Ash has pioneered tools for using administrative data to monitor and manage health care delivery systems, including those now relied upon by the US Medicare program. In 1996, she co-founded DxCG, Inc., a company with over 350 national and international clients to promote "fair and efficient health care" via predictive software. DxCG is now the science division of Verisk Health, where Dr. Ash provides regular consulting. Many of her more than 150 research publications reflect her long-standing interests in women's health; gender, age and racial disparities; and, quality, equity and efficiency in health care financing and delivery. She is also actively involved in improving US electoral integrity.
Recent publications:
Hanchate A, Kronman AC, Young-Xu Y, Ash AS, Emanuel EJ. 2009. Racial and Ethnic Differences in End-of-Life Costs: Why Do Minorities Cost More Than Whites? Archives of Internal Medicine. 169(5): 1-9.
Kuo T-C, Zhao Y, Weir S, Kramer MS, Ash AS. 2008. Implications of Comorbidity on Costs for Patients with Alzheimer's disease. Medical Care. 46(8): 839-846.
Hanchate A, Ash AS, Gazmararian JA, Wolf MS, Paasche-Orlow MK. 2008. The Demographic Assessment for Health Literacy (DAHL): A new tool for estimating associations between health literacy and outcomes in national surveys. J Gen Intern Med.
Knapp PE, Clemente KM, Phipps JC, Speckman JL, Sternthal E, Freund KM, Ash AS, Apovian CM. 2008. Self-Monitoring of Blood Glucose with Finger Tip vs. Alternative Site Sampling: Effect on Glycemic Control in Insulin-Using Patients with Type 2 Diabetes. Diabetes Technology and Therapeutics.
Kertesz SG, Posner MA, O'Connell JJ, Swain S, Mullins AN, Shwartz M, Ash AS. 2009. Post-Hospital Medical Respite Care and Hospital Readmission of Homeless Persons. Accepted for Special Theme Issue on Homelessness. J Prevention and Intervention in the Community.
Hanchate A, Zhang Y, Felson DT, Ash AS. 2008. Exploring the determinants of racial and ethnic disparities in total knee arthroplasty: Health insurance, income and assets. Medical Care. 46(5): 481-488.
Ash AS. 2008. Measuring Quality. Medical Care. 46(2): 105-108.
Ash AS, Lamperti J. 2008. Florida 2006: Can Statistics Tell Us Who Won Congressional District-13? Chance. 21(2). 18-24.
Technologies available for sharing upon request:
Statistical Expertise