Dr. Weining Lu Named BU Innovator of the Year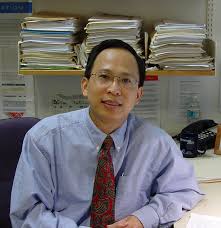 Dr. Weining Lu, associate professor in the section of Nephrology, has been named 2019 BU Innovator of the Year.
Dr. Lu's research focuses on the gene ROBO2 as it relates to a kidney's filtering ability, and has led to a collaboration with Pfizer's Centers for Therapeutic Innovation (CTI) since November 2012. 
This unique collaboration between academia and industry on developing mechanisms to affect ROBO2 function in adults will have far reaching impacts on the 37 million people in the US and 850 million people worldwide with chronic kidney disease.