My research: Gabrielle Cherfane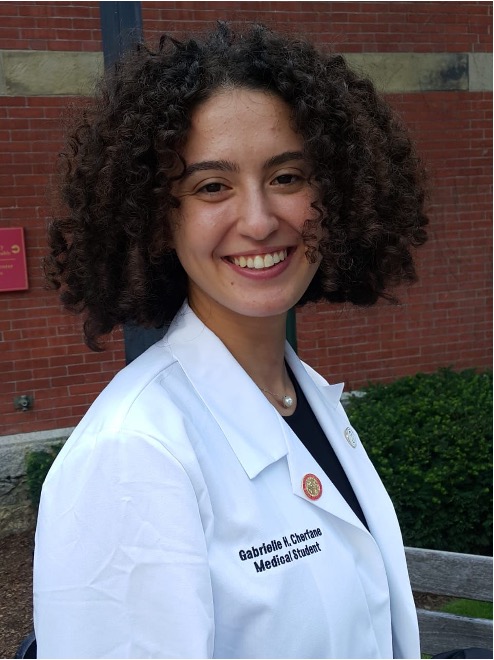 As a medical student who has never undertaken biomedical research, who does not yet know with a strong degree of certainty what specialty to pursue, but who has a curiosity for the intersection of medicine, ethics, and innovation, I found the Hawkins Lab at the Center for Regenerative Medicine (CReM) to offer the most conducive environment for my growth and development as a researcher. From reading about the potential for stem cell manipulation in a medical ethics class, to now contributing to research aimed at ultimately bettering the lives of patients with leading conditions of morbidity and mortality such as COPD, Cystic Fibrosis, and Asthma, I get to apply book to bench work while learning more about a budding field frequently discussed in medical spheres and debated nationally and internationally.
My current research, funded by the National Institutes of Health's Heart, Lung, and Blood Institute and BU's MSSRP grant, and with the support of my PI and mentors – Dr. Finn Hawkins, Dr. Andrew Berical, and Mary Lou Beermann – aims at reprogramming human somatic cells into lung small airway epithelial cells.
Learn more about the Medical Student Summer Research Program (MSSRP) and other research opportunities for medical students.