News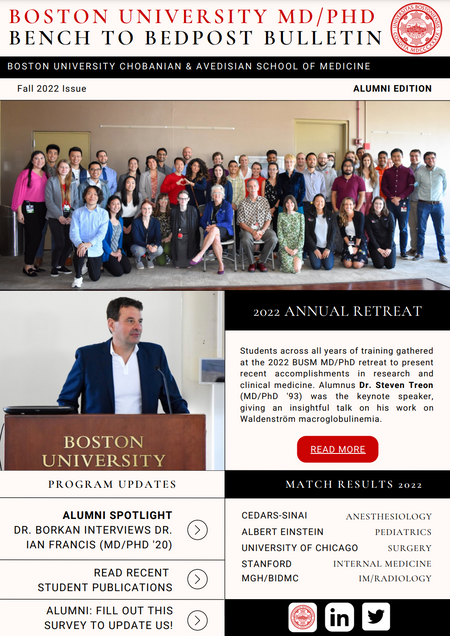 The Fall 2022 edition of the Boston University MD/PhD Bench to Bedpost Bulletin is now live! Some highlights from this semester's Alumni edition include:
Dr. Borkan's interview with Dr. Ian Francis (MD/PhD '20)
A recap of the 2022 annual MD/PhD Retreat
Two award-winning MD/PhD students
And more!
The Bench to Bedpost Bulletin is brought to you by Aria Pearlman Morales, Morgan Corniquel and Katie Hohl, all chairs of the Alumni Committee Branch of the MD/PhD Student Government.