Abberior STED Super-Resolution Microscope
Function of the instrument
3 color fluorescence imaging with resolution of 25-30nm
Overview
STED super-resolution microscopy (2014 Nobel Prize awarded to Stephan Hell) is a complex process which utilizes an excitation point, like a standard point-scan confocal, as well as a doughnut shaped pulse of intense light in the emission spectrum of the fluorophore. With the appropriately selected fluorophores, the doughnut shaped pulse briefly inactivates the fluorescence leaving only a sub-diffraction excited region at the center. The Abberior Facility STED system has many advantages over earlier STED systems. It uses pulsed excitation and depletion lasers which minimizes photo-toxicity and bleaching. Pulsed lasers also allow for fluorescence lifetime imaging (FLIM) either in confocal or STED mode. Sample preparation is critical for success. This involves the selection of appropriate fluorophores which can be briefly inactivated with the depletion doughnut as well as appropriate mounting media and coverglass selection. Please read more about Abberior microscopy on this website and contact us for assistance.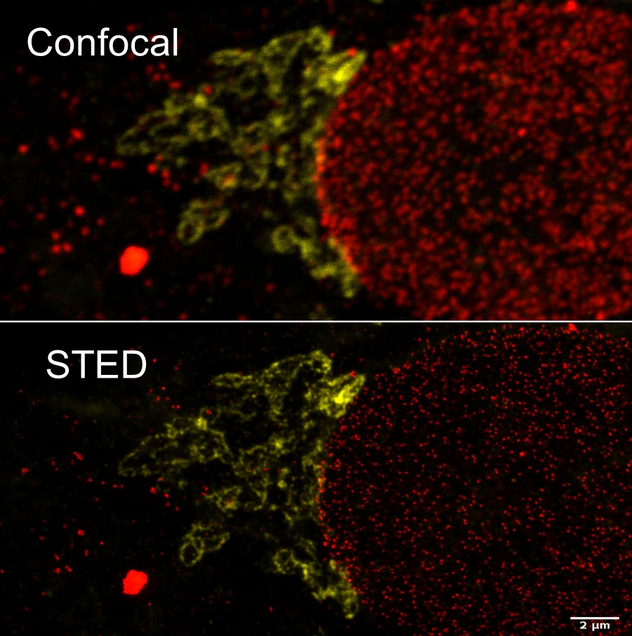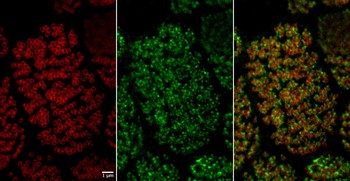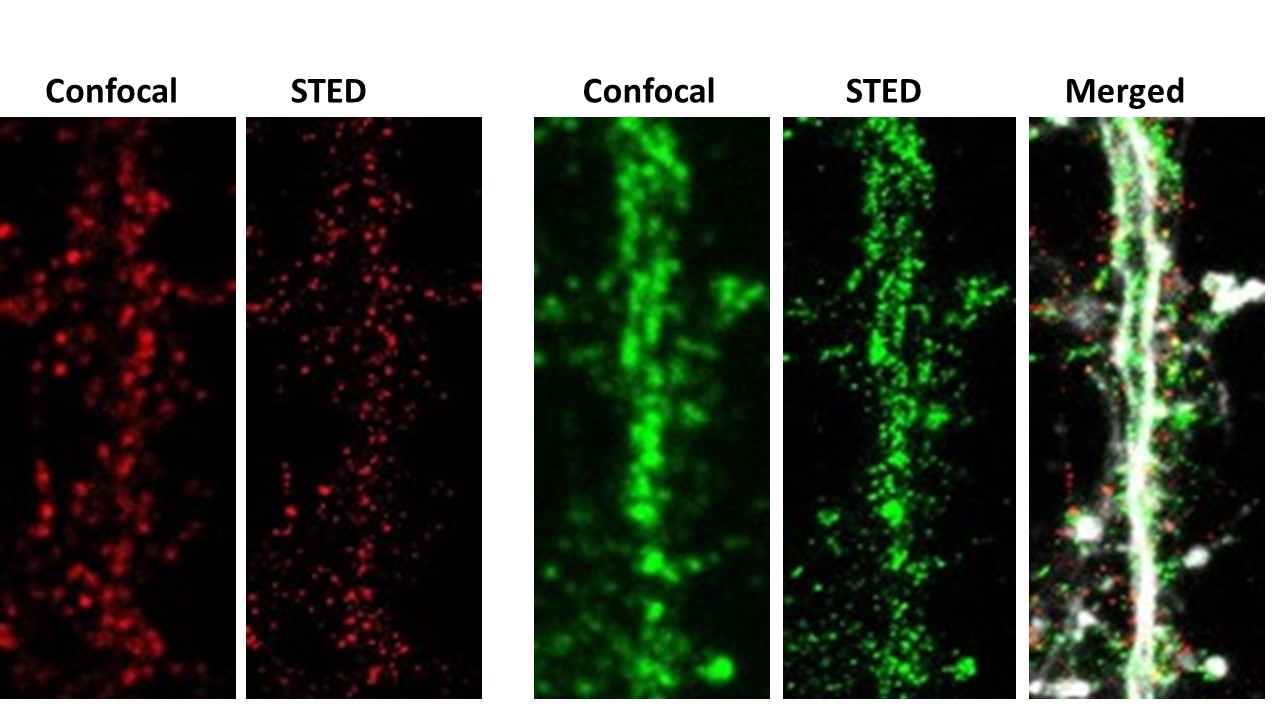 How to Schedule
Please login to iLab system to schedule equipment time or services. For new users please follow the steps outlined in Information for New Users.
Help us help you.
Grants: The Cellular Imaging Core operates at a loss and is subsidized by the Department of Medicine. What does not get included in the balance sheets are the indirect costs generated from grants obtained with the help of data from our core. You can help us continue to serve you by letting us know when you submit a proposal and/or are awarded a grant which contains data obtained from the use of our Core.
Acknowledgments: We would greatly appreciate it if authors would acknowledge the Cellular Imaging Core in their publications containing data obtained with the equipment and/or assistance of Core personnel.
Location
Evans Biomedical Research Center (EBRC)
650 Albany Street, Basement B15
Boston, MA 02118
Contact
Michael T. Kirber, PhD
Core Director
(617) 638-7153 │mkirber@bu.edu.
View BUMAPS
◄ Back to Cellular Imaging Core website.