Yu Na Kim, MD
Assistant Professor, Medicine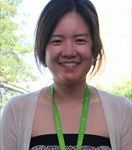 Biography
Dr. Kim is an internist and a geriatrician. She completed her medical degree at Kangwon National University, South Korea, and her internships at Catholic University Yeouido St. Mary's Hospital and Yonsei University Severance Hospital, South Korea. Her residency was at Internal Medicine, Icahn School of Medicine at Mount Sinai (NYC Health and Hospital/Queens Program). She joined DothouseHealth after completing her geriatrics fellowship at NYU. She began a cognitive assessment clinic in 2020 to assess cognitive and functional frailty. Her interests include memory loss/dementia, diabetes care, and bone health in a geriatric population.
Other Positions
Dorchester House Multi-Service Center
Publications
Published on 1/1/2021

Kim Y, Crosson J. For Vulnerable Population Treated at a Community Health Center (CHC), Primary Care Physician (PCP) Turnover Should Be Included in Social Determinants of Health (SDH) on Non-completing Osteoporosis Treatment. Arthritis Rheumatol. 2021; 73(suppl 10).