Xingbin Ai, PhD
Adjunct Assistant Professor, Medicine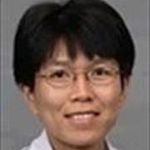 72 E. Concord St Housman (R)
Biography
Expertise and interests include:
REGULATION OF STEM CELL FUNCTION AND AGING BY HEPARAN SULFATE AND SULFS:
Environmental signals play crucial roles in self-renewal of stem cells, tissue regeneration and aging. Ai lab investigates heparan sulfate-dependent mechanisms that regulate extracellular signaling during stem cell maintenance and regeneration of the skeletal muscle. Our study is focused on two heparan sulfate-modifying enzymes called Sulfs.
NEUROGENESIS AND NEUROPLASTICITY IN PULMONARY DISEASES:
The respiratory tract is known to be innervated by two groups of neurons. The intrinsic neurons have cell bodies located within the tissue, while the extrinsic neurons have their cell bodies located in the central and peripheral nervous system and their axons innervating airway smooth muscle and neuroendocrine cells. Ai lab investigates neurotrophic signals that regulate neurogenesis in developing lung and neuroplasticity in pulmonary diseases. Our goal is to understand physiological roles of neural innervation in respiratory function, diseases and regeneration.
AIRWAY SMOOTH MUSCLE DEVELOPMENT AND REMODELING IN ASTHMA:
Airway smooth muscle hyperplasia and hyper-reactivity are key features of asthma. Ai lab, in collaboration with Dr. Alan Fine's lab, investigates mechanisms underlying the formation and remodeling of airway smooth muscle. We are particularly interested in the sonic hedgehog pathway in control of airway smooth muscle development.
Other Positions
Member

,

Evans Center for Interdisciplinary Biomedical Research

,

Boston University
Education
Case Western Reserve University

, PhD

Fudan University

, BS