Valentina Sabino, PhD
Professor, Pharmacology, Physiology & Biophysics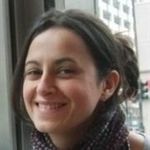 72 E. Concord St Housman (R)
Biography
Dr. Sabino is co-director of the Laboratory of Addictive Disorders, and Professor in the Pharmacology and in the Psychiatry Departmanets.
Her lab investigates the neurobiology of addiction and stress-related disorders. Studies aim to understand the neurobiological substrates of alcohol addiction by exploring the role of neuropeptide systems in excessive alcohol drinking.
Dr. Sabino is working toward the development of new therapeutic agents to alleviate alcohol addiction. Animal models for excessive drinking are studied in order to identify compounds for potential clinical development. Research is also conducted on the neurobiology of stress-related disorders such as anxiety and depression.
The approach of the laboratory is interdisciplinary, involving behavioral neuroscience, neuropharmacology, neuroanatomy, biochemistry and molecular biology.
Dr. Sabino is highly involved in teaching, as she directs and lectures in several graduate level courses (PhD students, MD students, Dental students, Master's students).
Other Positions
Professor

,

General Psychiatry

,

Psychiatry

,

Boston University Chobanian & Avedisian School of Medicine

Co-Director of Laboratory of Addictive Disorders

,

Laboratory of Addictive Disorders

,

Dean's Office

,

Boston University Chobanian & Avedisian School of Medicine

Graduate Faculty (Primary Mentor of Grad Students)

,

Boston University Chobanian & Avedisian School of Medicine, Graduate Medical Sciences
Education
University of Rome

, PhD

University of Palermo

, PharmD

University of Palermo

, MS

University of Palermo

, BS
Classes Taught
DM530
GMSPM702
GMSPM730
GMSPM801
GMSPM802
MEDMS220
MS710
PM702
PM730
PM801
SMDMD530