Tony Y. Tannoury, MD
Assistant Professor, Orthopaedic Surgery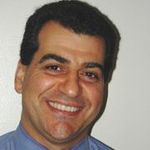 Biography
Dr. Tony Tannoury is Assistant Professor of Orthopaedic Surgery at Chobanian and Avedisian School of Medicine & Director of Spine Services at Boston Medical Center in Boston, Massachusetts. Upon completing his residency training at Georgetown University in Washington, DC he headed to Charlottesville, Virginia for a spine surgery fellowship at the University of Virginia.
Dr. Tannoury is a pioneer in spine surgery, specifically through minimally invasive procedures. Through his vision, skill, and expertise Dr. Tannoury makes minimally invasive spinal surgery possible and he is constantly working to create simpler more effective means to treat patients.
Dr. Tannoury is a teacher. He is devoted to educating residents, fellows, and colleagues alike on the exciting world of less invasive spinal surgery and its possibilities. His academic involvement enables him to share his knowledge with surgeons from around the world through multiple research papers, presentations, and publications.
Dr. Tannoury's research focus and clinical interest covers minimally invasive spinal surgery, safety and efficacy in the treatment of acute traumatic conditions and all aspects of degenerative disc disease such as stenosis, disc herniation, spondylolisthesis, and scoliosis among others.
As a pioneer, teacher, and researcher in his field, Dr. Tannoury seizes opportunities to educate others. In addition to his multiple publications and lecture appearances, he is the Founder and President of the Spinal Progress and Innovation for the Near East, a founding member of the Society for Minimally Invasive Spinal Surgery (SMISS) and serves as an Editor and Reviewer for The Spine Journal.