Tony N. Pira, MD
Assistant Professor, Ophthalmology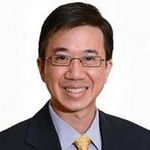 Biography
Tony Pira, MD is a Clinical Assistant Professor of Ophthalmology at the Chobanian and Avedisian School of Medicine. He has been honored for his teaching and has received both the Behrooz Koleni, M.D. Resident Educator Award and the Outstanding Instructor Award twice. Furthermore, he has mentored sixteen residents, all of who have gone on to have success in their medical careers.
In the past, he has served as an Investigator, Eye Examiner, Ophthalmic Lead, and committee co-chair. Currently, he is a member of the Massachusetts Society of Eye Physicians & Surgeons, the New England Ophthalmologic Society, and the American Academy of Ophthalmology.
Education
Stanford University School of Medicine

, MD

Massachusetts Institute of Technology

, BS
Publications
Published on 2/25/2021

Paley GL, Grove R, Sekhar TC, Pruett J, Stock MV, Pira TN, Shields SM, Waxman EL, Wilson BS, Gordon MO, Culican SM. Crowdsourced Assessment of Surgical Skill Proficiency in Cataract Surgery. J Surg Educ. 2021 Jul-Aug; 78(4):1077-1088. PMID: 33640326.

Read at: PubMed

Published on 4/16/2019

Peeler CE, Villani CM, Fiorello MG, Lee HJ, Subramanian ML. Patient Satisfaction with Oral versus Intravenous Sedation for Cataract Surgery: A Randomized Clinical Trial. Ophthalmology. 2019 09; 126(9):1212-1218. PMID: 31002834.

Read at: PubMed

Published on 3/1/2011

Ghafouri RH, Lee I, Freitag SK, Pira TN. Bilateral orbital bone infarction in sickle-cell disease. Ophthal Plast Reconstr Surg. 2011 Mar-Apr; 27(2):e26-7. PMID: 20577135.

Read at: PubMed

Published on 1/1/2010

Ghafouri R, Liang S, Pira TN. Elevated Intraocular Pressure During Cataract Surgery. The Association for Research in Vision and Ophthalmology 2010 Annual Meeting. 2010.

Published on 1/1/2003

Pira TN, Custer PL. Comprehensive Ophthalmology. Blepharoptosis Following Intraocular Surgery. Anshan. Tunbridge Wells. 2003; 97-102.

Published on 1/1/2002

Pira TN, Custer PL. Increased radiation exposure of the lower lid from reflected ultraviolet light from the cornea: a computational analysis. Association for Research in Vision and Ophthalmology (ARVO). 2002.