Thor D. Stein, MD, PhD
Associate Professor, Pathology & Laboratory Medicine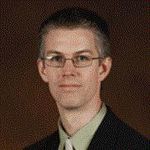 Biography
Dr. Stein completed his undergraduate and graduate studies at the University of Wisconsin- Madison where he earned his MD and PhD (neuroscience) degrees. He completed residency training in pathology and fellowship training in neuropathology at Massachusetts General Hospital. In 2011 he became Assistant Professor of Pathology at Chobanian and Avedisian School of Medicine.
Research Interests:
Dr. Stein's research interests involve the study of neurodegenerative diseases, including Alzheimer disease and Amyotrophic Lateral Sclerosis (ALS). He studies the role of trauma in the abnormal accumulation of tau and proteins involved in RNA processing. He is an acting neuropathologist involved with the brain banks for the Boston University Alzheimer Disease Center, CTE Center, Framingham Heart Study, as well as the National Veterans Administration ALS brain bank.
CTE Center Role:
Dr. Stein is part of the Neuropathology Core of the SLI-BU CTE Brain Bank, where he conducts neuropathological analysis of brain tissue and helps maintain the SLI-BU CTE Brain Bank.
Awards/Memberships:
Dr. Stein is a recipient of the 2011 American Association of Neuropathologists Moore Award. He is a member of the Society for Neuroscience and the College of American Pathologists.
Other Positions
Investigator

,

Framingham Heart Study

VA Boston Healthcare System

Member

,

Evans Center for Interdisciplinary Biomedical Research

,

Boston University
Education
University of Wisconsin Madison

, MD

University of Wisconsin Madison

, PhD

University of Wisconsin Madison

, BS