Thomas C. Hines, MD
Assistant Professor, Family Medicine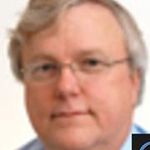 Biography
Dr. Hines is the Program Director of the Family Medicine Residency Program. He received his M.D. degree from Tufts University School of Medicine in 1979 and completed his Family Practice Residency at the University of Massachusetts in 1982. After serving in the National Health Service Corps at the Manet Community Health Center in Quincy, MA, Dr. Hines joined the Department of Family and Community Medicine at UMass, working for several years as a physician in that department's satellite practice in Gardner, MA. He came to the department in 1998 from the Department of Family Medicine and Community Health at Tufts, where he served as Predoctoral Director and Acting Chief for the Division of Family Medicine, while working clinically in a primary care practice affiliated with New England Medical Center in downtown Boston. Dr. Hines'areas of particular interest include geriatric medicine, primary care of people with developmental disabilities, and the psychosocial aspects of family medicine.
Current Projects
Residency Training in Primary Care
The residency program of the department provides a full spectrum of family medicine education to residents so that they become fully competent physicians capable of providing high quality care to their patients. Patient care and educational activities focus on what is relevant to the resident's future practices. Their continuity practice occurs at local community health centers: Codman Square Health Center and South Boston Community Health Center. Residency hospital rotations to promote knowledge and skills necessary for a family physician occur at Boston Medical Center. In this way, the residency program is integral to the department's and BMC's effort to improve the level of primary care provided in our community and to provide family medicine services for those to whom this was previously not available.
Education
Tufts University School of Medicine

, MD

College of the Holy Cross

, AB
Publications
Published on 9/1/2019

Tepperberg S, Barnett KG, Fischer J, Johnson M, Coles S, Hines T. Training Toward Our Future: Questions About Length of Training in Family Medicine Programs. Fam Med. 2019 09; 51(8):636-637. PMID: 31509213.

Read at: PubMed

Published on 7/1/2012

Pecci CC, Hines TC, Williams CT, Culpepper L. How we built our team: collaborating with partners to strengthen skills in pregnancy, delivery, and newborn care. J Am Board Fam Med. 2012 Jul-Aug; 25(4):511-21. PMID: 22773719.

Read at: PubMed