Tara Ellen Galovski, PhD
Professor, Psychiatry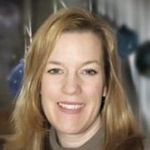 Biography
Tara Galovski, PhD, Director of the Women's Health Sciences Division of the National Center for PTSD at the VA Boston Healthcare System, has joined the faculty as associate professor of psychiatry.
Dr. Galovski is a researcher in the field of trauma recovery. She focuses on the development and testing of Cognitive Processing Therapy for survivors of interpersonal assault, combat, community violence and motor vehicle accidents suffering from Posttraumatic Stress Disorder (PTSD). In her work with civilians, veterans and law enforcement, she has investigated the impact of gender differences, chronicity of trauma, type of trauma and the presence of comorbid psychiatric disorders on the development and maintenance of PTSD as well as the recovery from PTSD. Her research interests also include studying the presentation and expression of anger and health-related consequences of stress and anxiety.
Dr. Galovski received her undergraduate degree from University of Rochester and received her doctorate in clinical psychology from SUNY-Albany. Her residency was completed at the University of Mississippi Medical Center. She joined the faculty of the University of Missouri- St. Louis before coming to BUSM. She holds numerous roles on journal editorial boards and professional societies.
Other Positions
VA Boston Healthcare System
Education
State University of New York at Albany

, PhD

State University of New York at Albany

, MA

University of Rochester

, BA