Susan E. White, MD
Assistant Professor, Obstetrics & Gynecology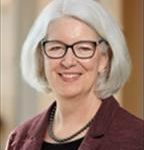 72 E. Concord St Instructional (L)
Biography
Susan White, M.D. is the Program Director of the Physician Assistant (PA) Program at Chobanian and Avedisian School of Medicine. She joined PA program in 2013 as the Director of Didactic Curriculum as one of the founding faculty and became program director in 2019.
She has served on several national committees for the Physician Assistant Education Association (PAEA) most recently serving as the Chair of the Exam Development Board for Women's Health, Pediatrics and Psychiatry and now serves as an item writer. Her scholarship has focused on PA education and curriculum development in the areas of Obstetrics and Gynecology, social determinants of health and interprofessional education. Her novel Prenatal Care Workshop is open source for medical educators (available at https://www.apaog.org/Prenatal-Care-Workshop).
She was a 2014-2015 Gold Humanism Scholar at the Harvard Macy Institute Program for Educators where she developed a novel longitudinal integrated clerkship for PA students with a colleague from Cambridge Health Alliance. From 2016- 20221 she was a co-investigator on a 5-year primary care transformation grant funded by HRSA in collaboration with the BUSM Department of Family Medicine which developed a novel community heath center based interprofessional care clinic.
In 2007 she became a full-time faculty member and Assistant Professor at the Massachusetts College of Pharmacy and Health Sciences where she served as the Program Director of the School of Physician Assistant Studies – Manchester/Worcester for three years. In 2009, she received the Teacher of the Year Award and in 2010 won the Faculty Research and Scholarship Award.
Dr. White received her B.A. in Biology and Environmental Science from Wesleyan University and her M.D. from Tufts University School of Medicine. Her residency in Obstetrics and Gynecology was completed at Tufts Medical Center in Boston. She is board certified and a fellow of the American College of Obstetricians and Gynecologists. She practices gynecology at Boston Medical Center, having practiced previously in Nashua, New Hampshire.
Other Positions
Assistant Professor

,

General Internal Medicine

,

Medicine

,

Boston University Chobanian & Avedisian School of Medicine

Graduate Faculty (Primary Mentor of Grad Students)

,

Boston University Chobanian & Avedisian School of Medicine, Graduate Medical Sciences
Education
Tufts University School of Medicine

, MD

Wesleyan University

, BA
Publications
Published on 1/2/2023

White Susan E. Prenatal Care Workshop and Curriculum. Available at the Association of PAs in Obstetrics and Gynecology website at https://apaog.wildapricot.org/Prenatal-Care-Workshop . 2023.

Read at: Custom

Published on 2/2/2022

Miselis H, Zawacki S, White S, Yinusa-Nyahkoon L, Mostow C, Furlong J, Mott K, Kumar A, Winter MR, Berklein F, Jack B. . Interprofessional education in the clinical learning environment: a mixed-methods evaluation of a longitudinal experience in the primary care setting. J Interprof Care. 2022; 1-11.

Read at: Custom

Published on 12/1/2019

White SE, Altongy-Magee K, Cooper C, Hixon J, Honda T, Milch C, Murphy R, Riethle T, Walker L, Berkowitz O. Adopting Graduate Competencies in Opioid Prescribing for Massachusetts Physician Assistant Programs: A Statewide Public Health Response. J Physician Assist Educ. 2019 Dec; 30(4):207-213. PMID: 31664008.

Read at: PubMed

Published on 3/1/2019

Berkowitz O, Goldgar C, White SE, Warner ML. A National Survey of Quality Improvement Education in Physician Assistant Programs. J Physician Assist Educ. 2019 Mar; 30(1):1-8. PMID: 30801553.

Read at: PubMed

Published on 2/1/2018

Berkowitz O, White SE. An opportunity for PAs as obstetrical laborists. JAAPA. 2018 Feb; 31(2):40-43. PMID: 29369928.

Read at: PubMed

Published on 6/1/2017

Warner ML, White S, Reffel A. Negotiating on Behalf of Your Program. J Physician Assist Educ. 2017 Jun; 28(2):116-118. PMID: 28509840.

Read at: PubMed

Published on 1/1/2017

Kayingo G, Hass VM. The Health Professions Educator: A Practical Guide for New and Established Faculty. Distance Education Strategies. Springer Publishing Company. New York. 2017.

Read at: Custom

Published on 1/1/2014

Berkowitz O, White SE, Goldgar C, Brisotti MF, Warner ML. Defining quality improvement education for physician assistants. J Physician Assist Educ. 2014; 25(4):55-60. PMID: 25622377.

Read at: PubMed

Published on 1/1/2012

Massey S, Lee L, White SE, Goldsmith CW. The effects of synchronized distance education (SDE) on anxiety, depression, and academic achievement in first year doctor of pharmacy students in an accelerated curriculum. Currents in Pharmacy Teaching and Learning. 2012; 4:285-291.

Published on 1/1/2010

White SE. Similar yet different: Observations of physician assistant education from a physician faculty member. J Physician Assist Educ. 2010; 21(4):56-7. PMID: 21366119.

Read at: PubMed
View 5 more publications: View full profile at BUMC