Robert H. Helm, MD
Assistant Professor, Medicine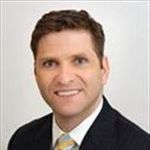 75 E. Newton St Collamore Building
Biography
Robert Helm, MD, FHRS received his BS in Biomedical Engineering at Johns Hopkins and his MD at Loyola University Chicago. He completed fellowships in cardiology and cardiac electrophysiology at Johns Hopkins. He is an Assistant Professor of Medicine and Radiology at Boston University and a clinical cardiac electrophysiologist at Boston Medical Center. He has expertise in atrial fibrillation (AF) and other arrhythmia disorders and has a very large clinical practice performing hundreds of ablation procedures annually. He has gained distinction within his field being recognized locally, regionally, and nationally for his clinical expertise in arrhythmia disorders including AF and cardiac resynchronization therapy. He is the Director of the Cardiac Device clinic, that follows approximately 5,000 patients. He oversees perioperative cardiac device management and MR imaging in patients with cardiac devices. As a Fellow of the Heart Rhythm Society he has served on the Scientific and Clinical Documents committee and as a member of the writing groups for the 2017 Expert Consensus Statement on Catheter and Surgical Ablation of AF and the expert consensus on Atrial Cardiomyopathies: Definition, Characterization, and Clinical Implication.
He is author of a number of peer-reviewed publications, invited reviews, and book chapters. In the past, he conducted translational research focused on pathobiology and assessment of mechanical dyssynchrony, which is associated with dilated cardiomyopathy and left bundle branch block. Much of his work focused on cardiac strain analysis using cardiac magnetic resonance imaging and how strain may be used to predict response to cardiac resynchronization therapy. This work was supported in part by National Heart, Lung, and Blood Institute grant P01 HL077180 and the training grant T32-HL07227. He served as the local PI for the Echocardiography Guided Cardiac Resynchronization Therapy (Echo-CRT) Trial, a clinical trial assessing effectiveness of using pacemakers for cardiac resynchronization therapy in patients with heart failure and narrow QRS (clinicaltrials.gov number, NCT00683696), and for the International Study to Determine if AdreView Heart Function Scan Can be Used to Identify Patients With Mild or Moderate Heart Failure (HF) That Benefit From Implanted Medical Device (ADMIRE-ICD Trial), a clinical trial evaluating the efficacy of AndreViewtm imaging for identifying patients who are at low risk of sudden death to decision for implantable cardioverter-defibrillator (clinicaltrials.gov number, NCT02656329).
More recently, his research has focused on improving risk assessment and treatment of AF. He is currently conducting the Secondary Prevention of Atrial Fibrillation Randomized Pilot Study (ClinicalTrials.gov number, NCT03259893) funded by the Boston University Clinical and Translational Science Institute (CTSI). The trial is a hybrid implementation-effectiveness study testing the feasibility of a multidisciplinary AF program in combination with mobile health devices and comparing AF outcomes including burden and symptoms of AF, quality of life, and hospitalizations for AF. He is also the local PI for the Systematic Assessment of Geriatric Elements in Atrial Fibrillation (SAGE-AF, 1R01HL126911-01A1), which seeks to identify novel factors associated with clinical and patient-reported AC outcomes in a device cohort of older AF patients. He is also the local PI for Bariatric Restoration of Sinus (BAROS) Study (clinicaltrials.gov number, NCT04050969) and its sub-study, Biomarkers as Predictors of AF Outcomes after Bariatric Surgery and Catheter Ablation, which seeks to understand the mechanisms of AF by examining biomarkers and tissue as possible predictors of AF outcomes in patients undergoing AF ablation and to understand the role of inflammation and oxidative stress in AF. He is currently a collaborator on the Boston AHA AF SFRN Center.
Other Positions
Assistant Professor

,

Radiology

,

Boston University Chobanian & Avedisian School of Medicine
Education
Loyola University - Chicago Stritch School of Medicine

, MD

Johns Hopkins University

, BS