Risa B. Weisberg, PhD
Professor, Psychiatry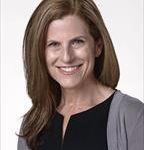 Biography
Risa B. Weisberg, PhD, is a Professor of Psychiatry at the Chobanian and Avedisian School of Medicine and the Director of Training for the VA Boston Healthcare System Psychology Internship Program. She is also an Adjunct Professor for both the departments of Psychiatry and Human Behavior and Family Medicine at the Alpert Medical School, Brown University. Dr. Weisberg is a committed mentor, assisting in the development of clinical research skills in psychology interns and postdoctoral fellows. She works across the domains of training, supervising, treating patients, and conducting research, while being an active member of numerous committees,associations, and editorial boards.
Dr. Weisberg is a graduate of Tufts University (BA) and the University at Albany, State University of New York (PhD in clinical psychology). She completed a pre-doctoral internship and a post-doctoral fellowship at Brown University, Department of Psychiatry and Human Behavior, Psychology Training Consortium.
Dr. Weisberg's research interests are anxiety disorders, mental and behavioral health treatment in general medical settings, cognitive-behavioral therapy, dissemination and implementation of evidence-based care, and sexual and reproductive health. Currently, she is the principal investigator (MPI) of 2 National Institute of Health funded projects to develop behavioral treatments for primary care patients with chronic low back pain and comorbid physical and mental health problems (depression, HIV+, and opiate dependence). She has also served as PI and Co-investigator of the Harvard/Brown Anxiety Research Project (HARP) and the Primary Care Anxiety Project (PCAP). Both were longitudinal, observational studies, examining the nature and course of anxiety disorders. HARP focused on anxiety in ethnic minorities, and PCAP focused on anxiety in primary care patients. She has completed a K-23 Career Development Award that developed a cognitive-behavioral therapy for primary care patients with anxiety disorders.
Other Positions
VA Boston Healthcare System
Education
State University of New York at Albany

, PhD

Tufts University

, BA