Renda S. Wiener, MD, MPH
Professor, Medicine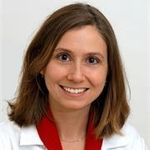 72 E. Concord St Housman (R)
Biography
I am a pulmonary and critical care physician, health services researcher, and implementation scientist. The goal of my research is to improve how patients, families, and doctors understand, discuss, and make decisions about medical care. Based on my clinical work, I understand why doctors are eager for new strategies to improve patient outcomes. However, we have a tendency to adopt strategies when there is still limited knowledge of the benefits or possible harms. It is essential that we understand these effects before exposing our patients to the iatrogenic harms that may result from overly aggressive management.
My research has focused on two core areas:
1) Identifying and de-implementing low-value care in pulmonary and critical care medicine,
2) Defining and implementing patient-centered strategies to optimize the ratio of benefits to harms in lung cancer screening and evaluation of potentially malignant pulmonary nodules.
I have received grant funding from the NIH, VA HSR&D, VA QUERI, Department of Defense, PCORI, and several foundations to study these issues, and have co-chaired or participated in several clinical practice guidelines and policy statements to improve the quality, value, and patient-centeredness of care.
Other Positions
Member

,

Pulmonary Center

,

Boston University

Member

,

Evans Center for Interdisciplinary Biomedical Research

,

Boston University

Boston Medical Center

VA Boston Healthcare System
Education
Columbia University College of Physicians and Surgeons

, MD

Dartmouth College

, MPH

Harvard College

, AB