Rebecca Miksad, MD
Associate Professor, Hematology & Oncology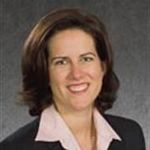 Biography
Rebecca Miksad is a medical oncologist and health outcomes researcher who serves as senior medical director at Flatiron Health. In this role, Rebecca focuses on generating real-world evidence, establishing regulatory-grade quality standards and contributing to the development of clinically-relevant methods to real-world data evaluation and analyses.
Rebecca maintains a clinical practice at Boston Medical Center. A nationally recognized clinician and researcher, Rebecca regularly publishes in leading medical journals, serves on national committees and lectures internationally.
Prior to joining Flatiron Health, Rebecca was an assistant professor at Harvard Medical School, senior scientist at the Institute for Technology Assessment at Massachusetts General Hospital, and director of gastrointestinal oncology and gastrointestinal oncology clinical trials at Beth Israel Deaconess Medical Center (BIDMC). Rebecca's academic research focused on improving cancer treatment decision-making through better characterization of patient outcomes and increasing relevance of clinical trial endpoints. Rebecca earned a BA cum laude in economics from Harvard University and an MD with honors in research from Cornell University. She was a resident in internal medicine at Cornell University/New York-Presbyterian Hospital, and completed hematology and medical oncology fellowships at Harvard Medical School/BIDMC. Rebecca earned a MMS from Harvard Medical School and an MPH in Clinical Effectiveness from the Harvard School of Public Health in clinical effectiveness (with an emphasis on decision science). She also completed a post-doctoral fellowship in the Dana-Farber/Harvard Cancer Center Program in Cancer Outcomes Research Training (PCORT).
Education
Cornell University

, MD

Harvard University

, MMS/MMSc

Harvard School of Public Health

, MPH

Harvard University

, BA