Patrick Donald Lee Mabray, MD, PhD
Assistant Professor, Pediatrics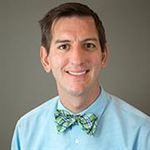 Biography
Dr. Patrick Mabray is a native Californian who attended the University of California at Davis for his undergraduate degree in neurobiology. He began his career in medicine as a medical student at Boston University. In addition to his medical degree, he earned a PhD in Anatomy and Neurobiology. After medical school, Dr. Mabray completed his combined residency in general pediatrics and pediatric neurology at Children's National Medical Center in Washington, D.C. Dr. Mabray has a diverse range of clinical interests, including:
treating seizures / epilepsy
headaches / migraines
developmental disorders
movement disorders including tics / Tourette's, spasticity, CP
concussion
ADHD
attentional difficulties
developmental delays
any other neurological concerns and complaints.
He currently serves as the Director of the Pediatric Neurology Movement Disorders program at Boston Medical Center. In addition to his roles in teaching the medical students and residents, he has outpatient clinics in Boston and around the region and attends on the inpatient wards and ICUs at Boston Medical Center.
Education
University of California, Davis

, BS

Boston University School of Medicine

, MD/PhD
Publications
Published on 3/30/2018

Mabray P, Thewamit R, Whitehead MT, Kao A, Scafidi J, Gaillard WD, Chang T, Tsuchida TN. Increased cerebral blood flow on arterial spin labeling magnetic resonance imaging can localize to seizure focus in newborns: A report of 3 cases. Epilepsia. 2018 05; 59(5):e63-e67. PMID: 29600511.

Read at: PubMed

Published on 9/30/2009

Musson MC, Jepeal LI, Mabray PD, Zhdanova IV, Cardoso WV, Wolfe MM. Expression of glucose-dependent insulinotropic polypeptide in the zebrafish. Am J Physiol Regul Integr Comp Physiol. 2009 Dec; 297(6):R1803-12. PMID: 19793957.

Read at: PubMed