Okeanis E. Vaou, MD
Adjunct Assistant Professor, Neurology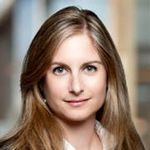 Biography
Dr. Vaou completed her undergraduate and medical school training at the Semmelweis University of Medicine in Budapest, Hungary. She completed her neurological residency at New York Medical College and did a Fellowship in Movement Disorders and Sleep at Boston University Medical Center. Dr. Vaou is board-certified in Neurology and is fellowship trained in Movement Disorders and Sleep. She specializes in the management of Parkinson's Disease and other movement disorders. Dr. Vaou follows patients who have undergone Deep Brain Stimulation. Dr. Vaou participates in clinical research evaluating novel pharmacological agents in Parkinson's Disease.
Education
Semmelweis University of Medicine

, MD
Publications
Published on 9/5/2023

Rizzo R, Wang JWJL, DePold Hohler A, Holsapple JW, Vaou OE, Ivanov PC. Dynamic networks of cortico-muscular interactions in sleep and neurodegenerative disorders. Front Netw Physiol. 2023; 3:1168677. PMID: 37744179.

Read at: PubMed

Published on 7/3/2023

Kushigian DJ, Vaou OE. Aspartame use and Parkinson's disease: review of associated effects on neurotransmitters, oxidative stress, and cognition. Nutr Neurosci. 2023 Jul 03; 1-14. PMID: 37395401.

Read at: PubMed

Published on 1/1/2023

Gonzales MM, Wang D, Pollet E, Velarde Á, Horn S, Coss P, Vaou O, Wang J, Li C, Seshadri S, Miao H, González DA. Pilot Study Results Assessing the Accuracy of a Ballistic Sleep Monitor Relative to Polysomnography in Parkinson's Disease. J Parkinsons Dis. 2023; 13(6):1073-1076. PMID: 37599538.

Read at: PubMed

Published on 4/12/2021

Naito A, Wills AM, Tropea TF, Ramirez-Zamora A, Hauser RA, Martino D, Turner TH, Rafferty MR, Afshari M, Williams KL, Vaou O, McKeown MJ, Ginsburg L, Ezra A, Iansek R, Wallock K, Evers C, Schroeder K, DeLeon R, Yarab N, Alcalay RN, Beck JC. Expediting telehealth use in clinical research studies: recommendations for overcoming barriers in North America. NPJ Parkinsons Dis. 2021 Apr 12; 7(1):34. PMID: 33846349.

Read at: PubMed

Published on 11/20/2020

Ho DS, Vaou OE, Hohler AD. Dry Eye Syndrome and Sicca Complex are Commonly Found in Patients with Postural Orthostatic Tachycardia Syndrome. Clin Ophthalmol. 2020; 14:4015-4021. PMID: 33244220.

Read at: PubMed

Published on 3/3/2016

Arkilo D, Devinsky O, Mudigoudar B, Boronat S, Jennesson M, Sassower K, Vaou OE, Lerner JT, Jeste SS, Luchsinger K, Thibert R. Electroencephalographic patterns during sleep in children with chromosome 15q11.2-13.1 duplications (Dup15q). Epilepsy Behav. 2016 Apr; 57(Pt A):133-6. PMID: 26949155.

Read at: PubMed

Published on 1/1/2016

Vaou O, Westwood AJ, Gorfinkel-Pyatkevich Y, Auerbach SH, DePold Hohler A. Sleep Characteristics in Postural Orthostatic Tachycardia Syndrome. J Sleep Med Disord. 2016; 3(5):1057.

Published on 1/1/2015

Arkilo D, Vaou OE. . . 2015 Oct.18(4):109 . Antiepileptic drug use during pregnancy: sodium valproate is associated with lower offspring IQ. Evid Based Nurs. 2015; 18(4):109.

Published on 5/22/2013

Vaou O, Saint-Hilaire M, Friedman J. Visual hallucinations in photographs in Parkinson's disease. BMJ Case Rep. 2013; 2013. PMID: 23704424.

Read at: PubMed

Published on 1/1/2011

Vaou O, Frank S. Neurodegenerative Disease Management Journal. Managing Chorea in Huntington's Disease. 2011; 1.
View 1 more publications: View full profile at BUMC