Miriam Komaromy, MD
Professor, Medicine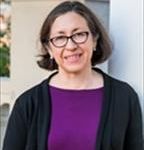 Biography
Miriam Komaromy, MD is the Medical Director of the Grayken Center for Addiction at Boston Medical Center, and a Professor in the Division of General Internal Medicine, Department of Medicine, Chobanian and Avedisian School of Medicine. In her role at the Grayken Center she leads programs focused on expanding access to care and engagement with care for patients who have substance use disorders, particularly those from marginalized patient populations. Other areas of focus within the Grayken Center include:
–Development of a new Grayken Addiction Nursing Fellowship and support for the Grayken Addiction Medicine Fellowships
–Leadership on adaptation of SUD treatment during the COVID pandemic, including BMC's COVID Recuperation Unit for people who are COVID-infected and experiencing homelessness
–Research focused on care of young adults with substance use disorder and on care of BIPOC populations
–Policy and Advocacy focused on workforce development, harm reduction, HIV prevention, and overdose prevention in newly housed individuals
Komaromy is also PI of a NIMH-funded clinical trial (along with mPI Dr. Kate Watkins of RAND corporation) that is evaluating the impact of the Collaborative Care model on outcomes of care for people who have co-occurring opioid use disorder plus PTSD or depression in 13 primary care clinics in New Mexico.
Prior to her role at BMC, Komaromy led the Extension for Healthcare Outcomes (ECHO) Institute's programs for addiction and psychiatry. She has also served on the American Society of Addiction Medicine's (ASAM's) National Board of Directors (2017-2021) and served as medical director for a state addiction treatment hospital in New Mexico and for Albuquerque Health Care for the Homeless.
Komaromy recently partnered with the American Society of Addiction Medicine to launch an ECHO hub to educate health care professionals around the country on the treatment of substance use disorders. She also led the federally-funded program that developed and launched five national ECHO hubs focused on treatment of opioid use disorder (including one based in BMC's OBAT program), after developing the nation's first addiction-focused ECHO program.
Komaromy was previously a professor in the Department of Internal Medicine at the University of New Mexico. She received her medical degree from the University of California, San Francisco and completed her residency in internal medicine at UCSF/San Francisco General Hospital. She was a Robert Wood Johnson Clinical Scholar at the UCSF/Stanford program. She joined the UCSF faculty of Medicine after her training, and served as the residency director for the UCSF Primary Care Internal Medicine Residency program at San Francisco General Hospital. She is board certified in Addiction Medicine by the American Board of Preventive Medicine.
Komaromy's research has focused on health disparities and care for traditionally underserved populations; models of post-graduate medical education; and care for patients with substance use disorders and complex health conditions. In 2018, Komaromy received a Fulbright Scholar award from the US State Department, teaching about substance use disorders and medical education in Vietnam, Thailand, and Indonesia and studying treatment of opioid use disorder in Vietnam. She is the vice-chair of the ASAM National Medical Education Committee. In 2019 she received ASAM's Educator of the Year award.
Education
University of California, San Francisco

, MD

St. John's College

, BA